Michigan's Oldest City Awaits MWC's Latest Event
Presented by Mercury
Ponca City, Okla. — July 27, 2021 — The sights and sounds of the St Mary's River and the Soo Locks are ready for the next installment of the Bass Pro Shops and Cabela's Masters Walleye Circuit (MWC) August 13-14. 2021. The awe of Great Lakes freighters navigating the channels and the cliff edges along the river hold a memorable place in the hearts of those that have been immersed in them before. For those that haven't ventured to the world of "The Soo" this will be an experience not soon forgotten.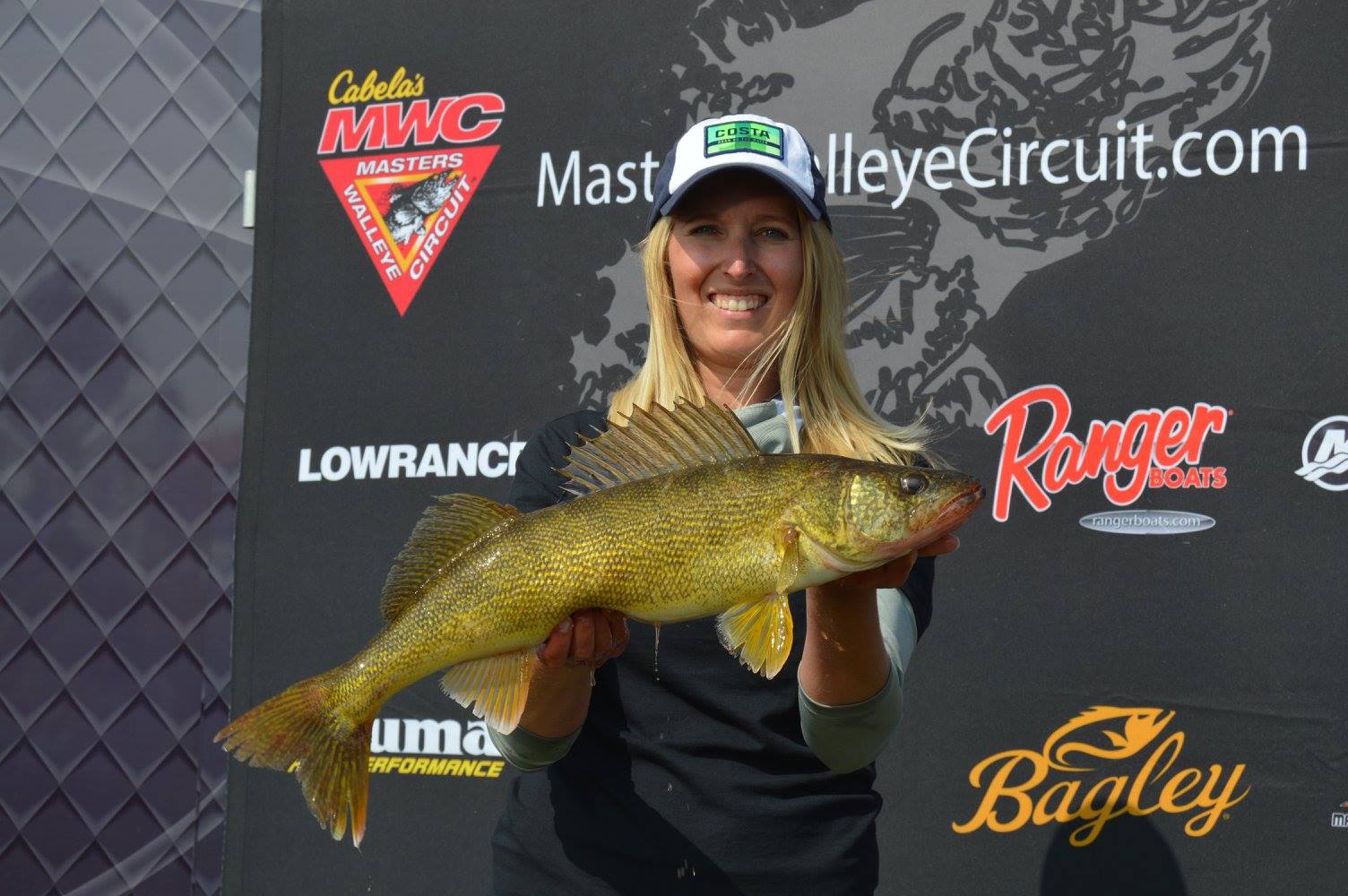 Anglers will have many choices of where to fish, between Lake Superior, St Mary's River, Lake Huron or the multiple other lakes and pools that intertwine and connect them all to find their 5-best walleyes through two days of fishing. Canadian waterways are closed to fishing and travel due to the Covid-19 pandemic, though it will hardly feel "restrictive" with so much available water to fish.
"This is a huge amount of water to cover," said Jeff Kelm, tournament director. "They have almost limitless possibilities. The challenge for some will be accessing some places to due to the Canadian waters being impassable, and then of course for all, finding the tournament winning fish through two whole days of fishing, against the best in North America."  It's a challenge that comes with added pressure for teams with aspirations of Team of the Year or World Walleye Championships hopes.
Lind Hoath, Director of the Sault Ste. Marie CVB, is always excited to bring the anglers to town to show off what "Michigan's Oldest Town" has to offer. "Let me tell you about our town, we have got everything the fishermen need and everything their families want to do right here, minutes away from the launch." With shops and tours, a casino, museums and countless dinning decisions, The Soo provides a great family experience for all who come.
Each MWC event has a lucrative payout which is based on the number of teams entered into that event, and is awarded to 20% of the field, providing more inspiration to sign up and join the fun. In addition, to a hefty check, the first-place team also earns a $1,000 Bass Pro Shops/Cabela's National Team Championship (NTC) prize package including paid entry, travel stipend, team jerseys and plaques. Additionally, the big-fish pot, option pot and sponsor bonuses of up to $7,000 from Ranger Cup, a $1,000 Lowrance bonus, Okuma Fishing reels, Berkley Fishing Big Fish package, Lowe Equipment Cash up to $500 and T-H Marine Atlas Awards adds more for distribution among the field.
Qualified teams from the 2021 season earning points in at least three qualifiers compete for coveted berths in the 2022 World Walleye Championship, set for October 2021 on the Bay of Green Bay in Oconto, WI. Those earning points in at least four qualifiers compete for Team of the Year honors, including a $10,000 sponsorship package and thousands more in cash and prizes to the top 10 teams in the final "best of 4" final standing each year.
Daily live weigh-ins will be held at Aune Osbourn Park beginning at 3:00pm both days August 13-14.  We encourage you to watch the weigh-ins live, online, at masterswalleyecircuit.com or on our Facebook page facebook.com/MastersWalleyeCircuit. Immediately following the weigh-in on Friday, August 13th, the MWC and National Professional Anglers Association (NPAA) will host a Kids & Family Fishing Clinic, with free fishing rods available for 50 children in attendance.
Under the umbrella of The Walleye Federation (TWF), the Bass Pro Shops and Cabela's Masters Walleye Circuit is North America's longest-running and undisputed leader in team walleye tournaments and as an inductee into the freshwater fishing hall of fame, has set the standard for competitive walleye fishing for 37 years. MWC is open to walleye anglers from all walks of life. The 2021 schedule includes seven qualifiers in six states, plus the 2021 Bass Pro Shops and Cabela's MWC World Walleye Championship. Registration is now open for all events, and the registration deadline for the Sault Ste. Marie tournament is close of business Monday, August 9th. Visit masterswalleyecircuit.com for full details.
Bass Pro Shops & Cabela's – The World's Foremost Outfitters, are in their 20th season as title sponsor of the Masters Walleye Circuit. Official sponsors include: Lowe Equipment Attachments, Lowrance Electronics, Mercury Marine, Ranger Boats and The Walleye Federation. Associate sponsors include: Church Tackle, Berkley Fishing, Okuma, Power-Pole, Soft Steel and T-H Marine. For more information, email info@masterswalleyecircuit.com, or call (580) 765-9031.
###