2020 MWC Contingency Bonus Programs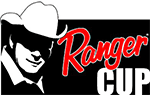 RANGER BOATS
$1,000 bonus to highest finishing Ranger Cup qualified angler ( all qualifying events and the 2019 World Walleye championship.)
Ranger Boat owners MUST sign up for Ranger cup each year at www.Rangercup.com
ALL year models of Ranger Boats qualify for MWC Ranger Cup.
*MUST SIGN UP BEFORE THE EVENT START CLICK THE LOGO TO SIGN UP
---

LOWRANCE ELECTRONICS
 $500 bonus to highest finisher running HDS LIVE or Elite Ti2 product
---

OKUMA – (2) TWO Okuma Reels to the top finishing team with the Okuma / MWC sticker on the back of their motor
---

AIRWAVE SEAT PEDESTAL
Air Wave will award a prize certificate to the winner of each MWC event good for $500 off the purchase of Two(2) Air Wave pedestals!
---

TH MARINE: Atlas Awards Program
T-H Marine will award cash prizes to Atlas Awards members who are the winners or highest qualifying finisher of sanctioned events like MWC!
You MUST sign up for the Atlas Awards program each year.  Full info is HERE
*MUST SIGN UP BEFORE THE EVENT START CLICK THE LOGO TO SIGN UP