2021 MWC Contingency Bonus Programs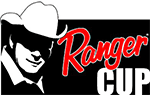 RANGER BOATS
All new program up to $7,000 in bonus money! for all eligible qualified events and the 2021 World Walleye championship.)
Full details and to sign up each year (FREE) Ranger Boat owners MUST sign up for Ranger cup each year at www.Rangercup.com
*MUST SIGN UP BEFORE THE EVENT START CLICK THE LOGO TO SIGN UP
---

LOWRANCE ELECTRONICS
$1,000 bonus to the highest finisher running HDS LIVE, Active Target, Elite FS or a Ghost trolling motor  $1,000 bonus to the highest finisher running HDS LIVE, Active Target, Elite FS, or a Ghost trolling motor
---

LOWE Equipment Attachments CASH!

Lowe Equipment Attachments is proud to offer cash bonuses at all 2021 MWC qualifying tournaments and the 2021 World Walleye Championship. The bonuses are available to participating MWC angler teams when either of the team members is a properly registered owner of a purchased new serialized Lowe auger, trencher, or grapple attachment. The bonuses are $500 for any team winning an MWC event, $250 for a second-place finish, and $100 for a third-place finish
---

OKUMA – (2) TWO Okuma Reels to the top finishing team with the Okuma / MWC sticker on the back of their motor.
---
---

TH MARINE: Atlas Awards Program
Atlas Awards Program  T-H Marine will award cash prizes to Atlas Awards members who are the winners or highest qualifying finisher of sanctioned events like MWC! You MUST sign up for the Atlas Awards program each year and before the start of the event.  Full info is found at https://thmarinesupplies.com/products/2021-atlas-awards.
You MUST sign up for the Atlas Awards program each year.  Full info is HERE
*MUST SIGN UP BEFORE THE EVENT START CLICK THE LOGO TO SIGN UP