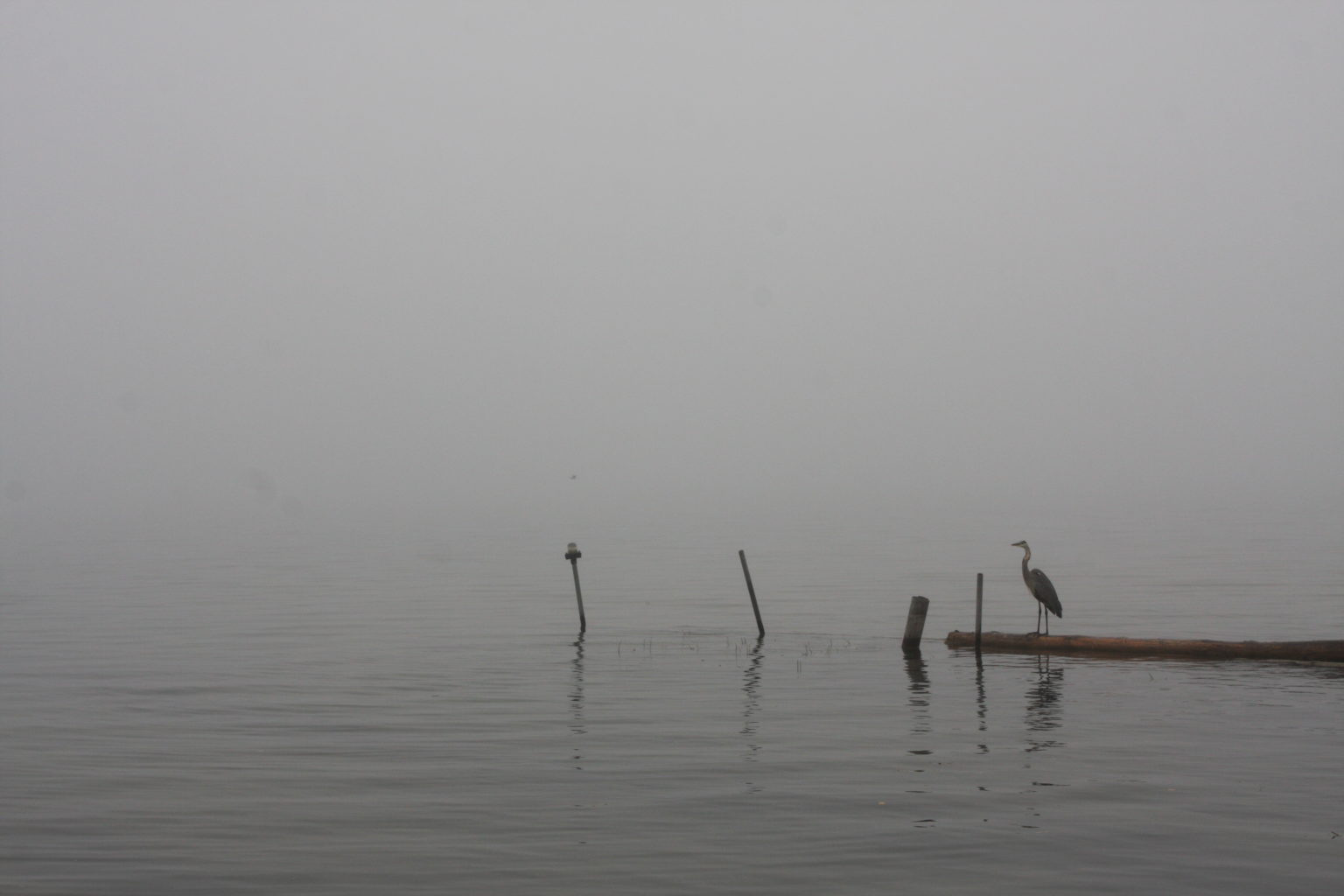 Cass Lake, Minn.—Sept. 14, 2017—Tournament officials cancelled day one of the three-day Cabela's Masters Walleye Circuit 2017 World Walleye Championship on the Cass Lake Chain due to extremely heavy fog that persisted through the circuit's half-day cutoff point for shortened fishing days. 
"Safety is our foremost concern," said MWC Tournament Director Jack Baker. "The fog was so heavy it limited visibility to mere yards at the Stony Point harbor mouth, and it was even worse farther out on the lake. We monitored forecasts and conditions right up to the cutoff, which is in place to give everyone a fair chance to follow their game plans and bring their best weight to the scale. Unfortunately, we could not let the teams go out today."
Presented by Cabela's, the MWC Championship runs Sept. 14-16 and features the top 41 two-person teams from the circuit's 2016 regular season, who are fighting for their share of more than $100,000 in cash and prizes. Baker explained that field would launch in the original day-one order when the championship gets under way tomorrow.  
Veteran MWC anglers supported the decision. "It was definitely the right choice," said Kevin McQuoid of Isle, Minnesota. "The fog wasn't going anywhere."
"It's always better to err on the side of safety," added Kevin Dahl, of Muskego, Wisconsin. "We don't want anyone getting hurt." 
Neither of the anglers expected the shortened timeframe to affect their fishing strategies. "Our plan is still to go out and catch fish," Dahl quipped. "MWC events are usually two-day tournaments, so this will be business as usual." 
"A three-day event is more challenging, because it forces you to be consistent for three full days," McQuoid added. "This reduces the challenge a bit, but our strategy will still be to go out looking for big fish. The payout is weighted to the top 10 places, to make sure everyone goes home with a check (as requested by MWC anglers). So we're aiming high on the leaderboard—and that means keying on the big bites."
Noted local guide Brian "Bro" Brosdahl, of Max, Minnesota, fishing his first MWC championship, was equally supportive of the cancellation. "It was a great call," he said. "I've been in tournaments where they let us go out in fog and it was dangerous, with a lot of close calls. I love fishing and my wife too much to ever be put in that kind of situation again." 
Brosdahl said he still expects the walleye-rich Cass Lake system to product plenty of walleye gold. Teams may bring in their best five fish per day—with two fish over 20 inches allowed per team. "There are fish topping 30 inches, so there are some big "overs,'" he explained. "But the 'unders' will be just as important. There aren't a lot of 18- to 19-inchers, but there's a flood of fish from 14 to 17 inches, so it will be interesting." 
Brosdahl predicts it will take 12½ to 14 pounds a day to make the top 10. "We're going to see some good weights, with the potential for 20-pound limits. But it's extremely hard to do that two days in a row," he said.
As for his strategy, Brosdahl plans to put a limit in the box and go from there. "The MWC is a well-oiled machine and these are some of the world's best walleye anglers—I'm just looking forward to competing with them," he adds.
Stony Point Resort will host both the launches and weigh-ins. Weigh-ins begin at 3 p.m. The public is invited to watch the drama unfold each afternoon; fans unable to attend the weigh-ins can catch the action online via live streaming video coverage and an updated leaderboard, both at masterswalleyecircuit.com.  
On-the-water and weigh-in action is also being filmed for national television airing on Federation Angler TV, which appears on the Pursuit Channel. For Federation Angler TV schedules, visit federationangler.com.
The Cabela's MWC and National Professional Anglers Association will present a Youth & Family Fishing Clinic immediately following Friday's weigh-in. The first 50 youths will receive rod-and-reel combos courtesy of the NPAA.
Under the umbrella of The Walleye Federation (TWF), the Cabela's MWC is open to avid walleye anglers from all walks of life. The Cabela's MWC's 2018 schedule has already been announced and features eight qualifiers in seven states. The lineup includes the Illinois River, Detroit River, Lake Erie at Lorain, Ohio, Lake McConaughy, Lake Francis Case, Lake of the Woods, Green Bay and Cass Lake. For dates and complete details, visit masterswalleyecircuit.com
Cabela's, the World's Foremost Outfitter for hunting, fishing and outdoor gear, is wrapping up its 16th season as title sponsor of the MWC and is eagerly awaiting the 2018 season. Official sponsors include: Lowe Equipment Attachments, Lowrance Electronics, Mercury Marine, Ranger Boats and The Walleye Federation. Associate sponsors include: AirWave Pedestals, Bagley Baits, Church Tackle, G-Juice, MotorGuide and Okuma. For information, email info@masterswalleyecircuit.com, or call (580) 765-9031.