Walleye World's Toughest Teams Clash On Cass Lake Sept. 14-16 In Cabela's Masters Walleye Circuit's
2017 World Walleye Championship
Presented by Cabela's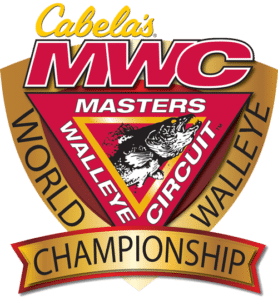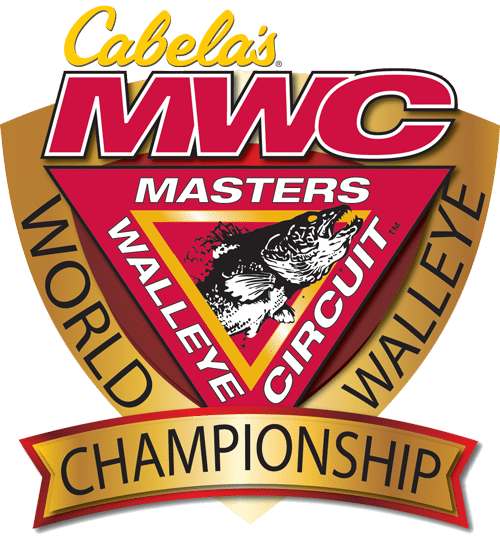 Ponca City, Okla.—Sept. 7, 2017—Minnesota's iconic Cass Lake Chain will be ground zero for an all-out battle between the nation's top two-person teams during the Cabela's Masters Walleye Circuit's 2017 World Walleye Championship.
Presented by Cabela's, the prestigious event runs Sept. 14-16 and features the top41 point-accumulating teams from the circuit's 2016 regular season, which included seven qualifiers in six states on a diverse selection of the Walleye Belt's finest rivers, inland lakes and big-water fisheries.
Points are tallied from each team's top three finishes. This year's field is led by a trio of teams who perennially place high on the leaderboard. Troy Morris and Corey Heiser racked up 472 points, followed by Steve Vandemark and Jerry Fox, Jr. with 459 points, and Curtis Olivier and Doug Galant with 449 points.
Vandemark and Fox earned MWC Team of the Year honors, which are based on a team's best four finishes, in 2016. Morris and Heiser claimed the coveted title in 2017, while Olivier and Galant placed third in the 2016 Team of the Year race and fourth in 2017.
Along with a chance to claim the celebrated title of "World Walleye Champions," the event offers $100,000 in cash and prizes. Plus, sponsor bonuses including Ranger Cup, Lowrance Electronics, Okuma and AirWave add thousands more to the total payout.
Scenic Stony Point Resort will host launches and weigh-ins. Teams will take off at 7 a.m. or first safe light. Weigh-ins begin at 3 p.m. The public is invited to come out and cheer their favorite teams off in the morning, then return to watch the drama unfold each afternoon.
Walleye fans unable to attend the weigh-ins can catch the action online via live streaming video coverage and an updated leaderboard, both at masterswalleyecircuit.com. On-the-water and weigh-in action will also be filmed for national television airing on Federation Angler TV, which appears on the Pursuit Channel. For Federation Angler TV schedules, visit federationangler.com.
As a bonus for budding walleye anglers, the Cabela's MWC and National Professional Anglers Association will present a Youth & Family Fishing Clinic immediately following Friday's weigh-in. The first 50 youths will receive rod-and-reel combos courtesy of the NPAA.
Under the umbrella of The Walleye Federation (TWF), the Cabela's MWC is open to avid walleye anglers from all walks of life. The Cabela's MWC's 2018 schedule has already been announced and features eight qualifiers in seven states. The lineup includes the Illinois River, Detroit River, Lake Erie at Lorain, Ohio, Lake McConaughy, Lake Francis Case, Lake of the Woods, Green Bay and Cass Lake. For dates and complete details, visit masterswalleyecircuit.com.
Cabela's, the World's Foremost Outfitter for hunting, fishing and outdoor gear, is wrapping up its 16th season as title sponsor of the MWC and is eagerly awaiting the 2018 season. Official sponsors include: Lowe Equipment Attachments, Lowrance Electronics, Mercury Marine, Ranger Boats and The Walleye Federation. Associate sponsors include: AirWave Pedestals, Bagley Baits, Church Tackle, G-Juice, MotorGuide and Okuma. For information, email info@masterswalleyecircuit.com, or call (580) 765-9031.
###