Bass Pro Shops and Cabela's Masters Walleye Circuit to Visit the Bay of Green Bay Presented by Ranger Boats
Ponca City, Okla. – June 23rd, 2023 – Anglers from all across the walleye world are eager to visit the famed waters of the Bay of Green Bay for the fifth stop of the Bass Pro Shops and Cabela's Masters Walleye Circuit (MWC) presented by Ranger Boats in Oconto, WI. This body of water historically produces some monster weights in the mid to late summer months and it looks like the timing for this event may be perfect.
The Bay of Green Bay has something for everyone anglers can fish mud flats and pull night crawler harnesses, while others my troll crank baits, or jig fish.  Rest assured the "Toughest Anglers on Plant Earth" won't leave any stone un-turned.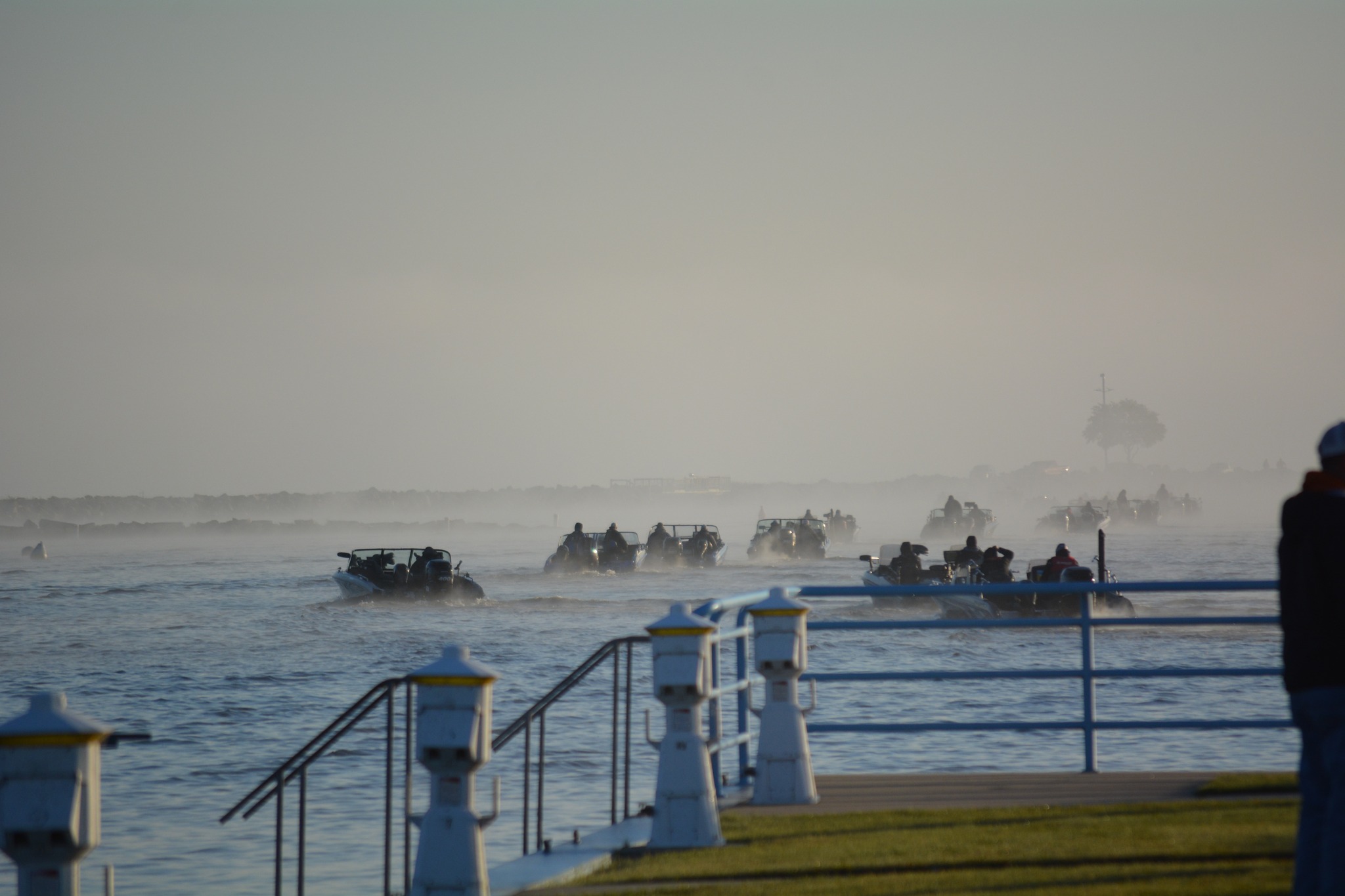 "The Bay of Green Bay is right in the heart of walleye country and it is a fantastic time to be in Oconto. Fish are settling into their mid-summer patterns feeding heavily. It's always interesting to hear from teams as they come across the stage on what they were doing and how they came up with the program that caught their fish.", said MWC Tournament Director, Jeff Kelm. "Thirty-five-to-forty-pound bags are certainly possible here just about any time."
There is still time to sign-up to fish in Oconto, WI on The Bay of Green Bay. Registration for this event closes on July 17, 2023. You can visit the MWC website to sign up at www.masterswalleyecircuit.com.
The MWC welcomes the public to experience this event in-person at the Oconto Breakwater Park and Harbor on July 21st and 22nd.  Send-off is at 7:00 a.m. with weigh-in to begin at 3:15pm both Friday and Saturday. Our live stream will begin at 3:15pm each day on masterswalleyecircuit.com or on Facebook at facebook.com/MastersWalleyeCircuit.
Each MWC event has a lucrative payout which is based on the number of teams entered into that event, and is awarded to 20% of the field, providing more inspiration to sign up and join the fun. In addition to a hefty check, the first-place team also earns a $1,000 Bass Pro Shops/Cabela's National Team Championship (NTC) prize package including: paid entry, a travel stipend, team jerseys, and plaques. Additionally, the big-fish pot, option-pot and sponsor bonuses from Ranger Cup, Lowrance, Dakota Lithium, Okuma, and T-H Marine Atlas Awards add thousands more for distribution among the field.
Anglers competing during the 2023 MWC season will be competing for a spot in the 2024 Bass Pro Shops and Cabela's World Walleye Championship in Alpena, Michigan on Lake Huron. MWC Teams may fish as many events as they wish during a season. Teams must earn points in at least three qualifiers to have a chance at earning an invitation to the World Walleye Championship in the final "best of 3" final standing each year.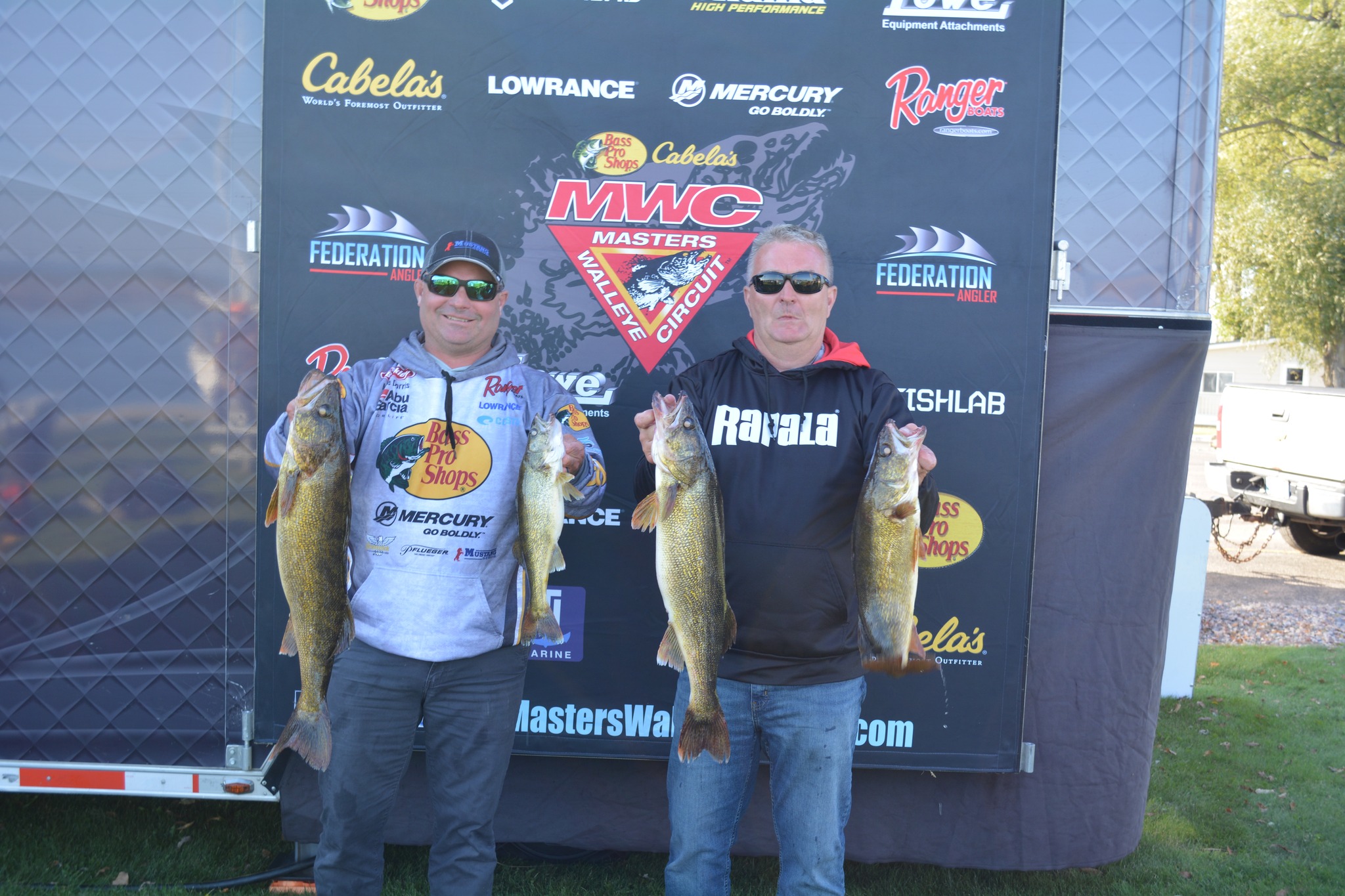 Under the umbrella of The Walleye Federation (TWF), the Bass Pro Shops and Cabela's Masters Walleye Circuit is North America's longest-running and undisputed leader in team walleye tournaments and as an inductee into the freshwater fishing hall of fame, has set the standard for competitive walleye fishing for the past 39 years. The MWC is open to walleye anglers from all walks of life. Visit masterswalleyecircuit.com for full details.
Bass Pro Shops & Cabela's –Are in their 22th season as title sponsor of the Masters Walleye Circuit. Official sponsors include: Lowrance Electronics, Mercury Marine, Ranger Boats and Dakota Lithium. Associate sponsors include: The Walleye Federation, Church Tackle, FishLab, Okuma, Power-Pole and T-H Marine. For more information, email support@masterswalleyecircuit.com, or call (580) 765-9031.