Day 1 of the MWC event at Lorain, OH on Lake Erie, Presented by Mercury has been postponed for safety reasons due to wind and wave conditions for today, Friday June 16. The anglers will now compete on Saturday as a 1-day event.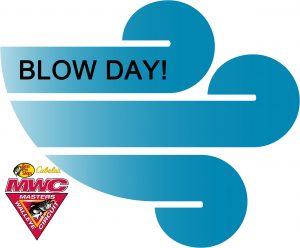 Saturday's weigh in will take place as published at 3:15pm ET at Grumpy's Bait/Black River Launch
We understand that a postponement is hard sometimes but the safety of our anglers is always our primary concern and we will always err on the side of safety.
So please tune in for live coverage from Black River Launch at Lorain, OH Saturday June 17 at 3:15pm ET on MastersWalleyeCircuit.com and on Facebook to watch the Lake Erie giants come to the scales!