Bass Pro Shops and Cabela's Masters Walleye Circuit Anglers Ready for Lorain, OH and Lake Erie
Presented by Mercury Marine
Ponca City, Okla. – May 23, 2023 – The powerhouse that is Lake Erie is the next stop on the 2023 Bass Pro Shops and Cabela's Masters Walleye Circuit, presented by Mercury Marine. Passionate anglers from across North America are gearing up for the heavyweight battle out of Black River Landing in Lorain, OH. With what seems like lingering spring water temperatures local tournament anglers are reporting that fish are widespread on the lake and techniques to catch them are just as diverse.
"Teams are going to be able to chase fish from Michigan to New York if they want to." Ohio angler Scott Geitgey stated. "This spring we saw water temps stagnate in the 50s and 60s and it seems like the fish really spread out across the lake." Scott also mentioned that the weights it may take to win are pushing 70 lbs. in two days of competition. "I think 7-pound fish on average is what the target is, but the big fish are out there, post spawn and hungry."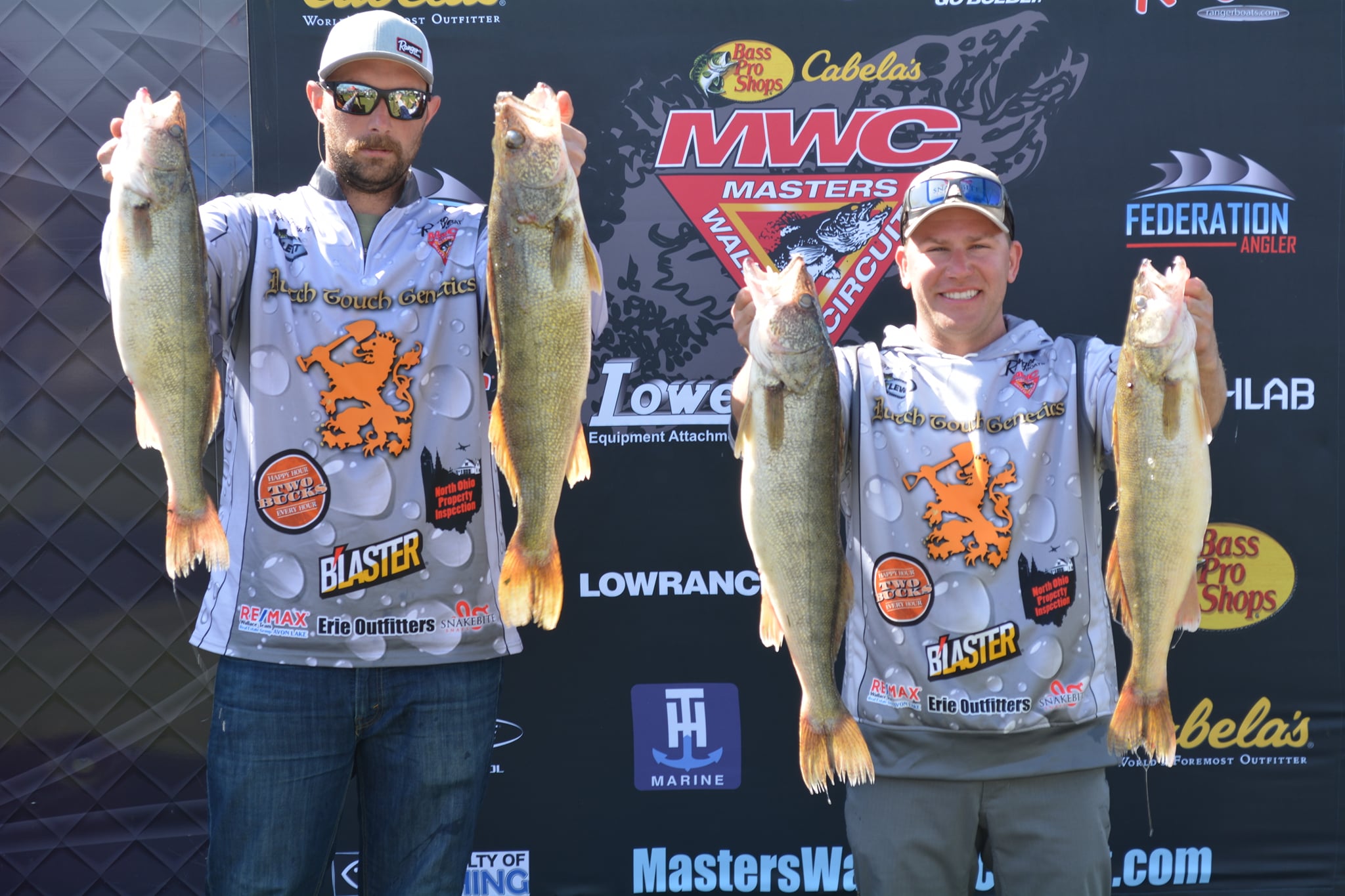 Trolling "stick baits" is the usual technique for chasing Lake Erie walleyes at any time of year, but don't be surprised if some teams decide to target fish on shallow structure casting and jigging to find an advantage. Tournament Director Jeff Kelm has been keeping an eye on the trends in the area. "I am always fascinated by what the anglers do to find fish, more so, the thought process. Here on Erie, there has been one mindset for decades and now there seems to be some shifting sands." In recent events more anglers are willing to take chances, break from tradition and search for fish in shallow weedy flats, or cast for walleyes off points dotted along the lake. "How ever they catch them, Lake Erie is always a fun trip with big weights and lots of happy anglers.
For the 4th year in a row, the MWC has teamed up the Lake Erie Walleye Trail (LEWT) to run this as a dual event, side by side. Participating teams have the option to fish one or both of the events and win thousands more in cash and prizes.
The MWC welcomes the public to experience this event in-person at the Black River Landing in Lorain, June 16 and 17.  Send-off is at 7:00 a.m. with weigh-in to begin at 3:15pm both Friday and Saturday.  Our live stream will begin at 3:15pm each day on masterswalleyecircuit.com or on Facebook at facebook.com/MastersWalleyeCircuit.
Each MWC event has a lucrative payout which is based on the number of teams entered into that event, and is awarded to 20% of the field, providing more inspiration to sign up and join the fun. In addition to a hefty check, the first-place team also earns a $1,000 Bass Pro Shops/Cabela's National Team Championship (NTC) prize package including: paid entry, a travel stipend, team jerseys, and plaques. Additionally, the big-fish pot, option-pot and sponsor bonuses from Ranger Cup, Lowrance, Dakota Lithium, Okuma, and T-H Marine Atlas Awards add thousands more for distribution among the field.
Anglers competing during the 2023 MWC season will be competing for a spot in the 2024 Bass Pro Shops and Cabela's World Walleye Championship in Alpena, Michigan on Lake Huron. MWC Teams may fish as many events as they wish during a season. Teams must earn points in at least three qualifiers to have a chance at earning an invitation to the World Walleye Championship in the final "best of 3" final standing each year.
Those earning points in at least four qualifiers compete for "Team of the Year" honors, including a $10,000 sponsorship package and thousands more in cash and prizes to the top 10 teams in the final "best of 4" final standing each year.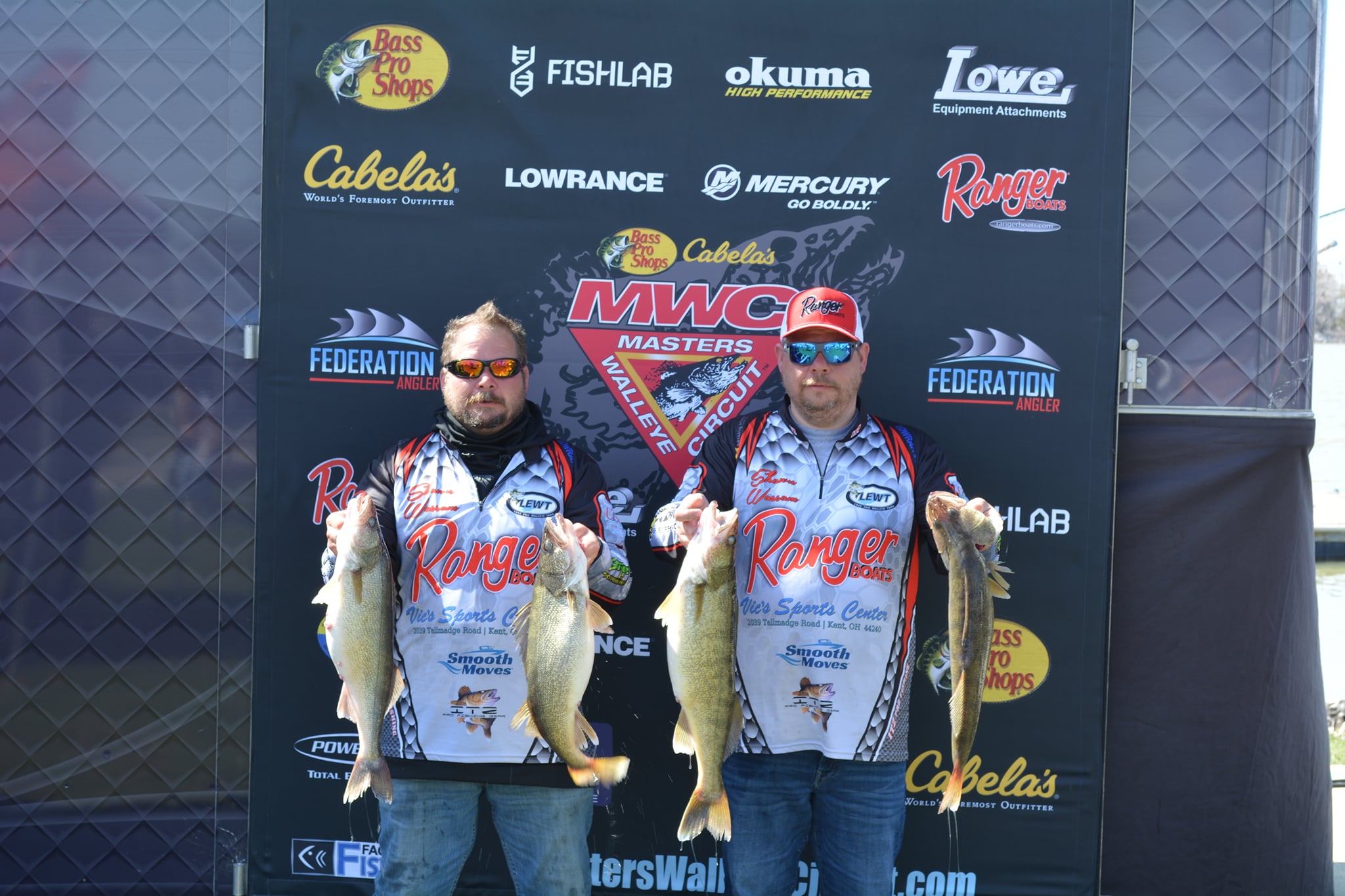 Under the umbrella of The Walleye Federation (TWF), the Bass Pro Shops and Cabela's Masters Walleye Circuit is North America's longest-running and undisputed leader in team walleye tournaments and as an inductee into the freshwater fishing hall of fame, has set the standard for competitive walleye fishing for the past 39 years. The MWC is open to walleye anglers from all walks of life. Registration deadline for the Lake Erie – Lorain, OH event is Monday June 12th. Visit masterswalleyecircuit.com for full details.
Bass Pro Shops & Cabela's –Are in their 22th season as title sponsor of the Masters Walleye Circuit. Official sponsors include: Lowrance Electronics, Mercury Marine, Ranger Boats and Dakota Lithium. Associate sponsors include: The Walleye Federation, Church Tackle, FishLab, Okuma, Power-Pole and T-H Marine. For more information, email support@masterswalleyecircuit.com, or call (580) 765-9031.