Ponca City, Okla. —August 23, 2019 ­­– The anglers of the Bass Pro Shops and Cabela's Masters Walleye Circuit (MWC) will round out the 2019 season by fishing one of Minnesota's highest ranked walleye destinations, Leech Lake, Walker, MN. With a super close "Team of the Year" (TOY) race and many still vying for a spot in the 2020 World Walleye Championship, there will be plenty on the line come September 20-21.
"It's incredible how often these points races come down to the last event." Mentioned Jack Baker, MWC tournament director, as he spoke of the 2019 season. "All of these fishermen have been having fun, yet working so hard at beating each other. It will be exciting to see who pulls it off at Leech, who has the plan that works."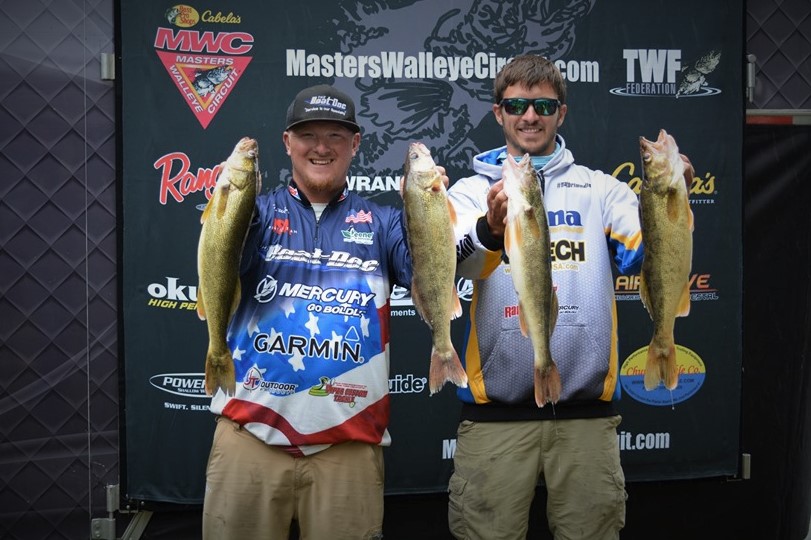 The team of Max Wilson and Isaac Lakich once again leads the TOY race into the final event, much the same as they did during the 2018 season. Though, this time, the lead is not as comfortable. "All of these guys that could beat us in points, can beat us on the water. We don't have room to stumble this year, not if we want to repeat." Said Wilson when asked his thoughts about going to Leech with the point lead.
Presented by Lowe Equipment, the Bass Pro Shops and Cabela's MWC will send the teams out and weigh them in at the award-winning resort, Chase on the Lake, in Walker, Minnesota. Anglers staying at Chase on the Lake will enjoy a resort atmosphere that can be enjoyed by the whole family, making this stop a great chance for a family vacation along with healthy competition.
Each MWC event has a lucrative payout which is based on the number of teams entered into that event, and is awarded to 20% of the field, providing more inspiration to sign up and join the fun. In addition, to a hefty check, the first-place team also earns a $1,000 Bass Pro Shops and Cabela's National Team Championship (NTC) prize package including paid entry, travel stipend, team jerseys and plaques. Additionally, the big-fish pot, option pot and sponsor bonuses from Ranger Cup, Lowrance, Okuma, AirWave and T-H Marine Atlas Awards add thousands more for distribution among the field.
Teams earning points in at least three qualifiers each season compete for coveted berths in a World Walleye Championship. Qualified teams from 2019 will fish the 2020 World Walleye Championship, set for October 2020 on the mighty Mississippi River in the Quad Cities. Those earning points in at least four qualifiers compete for Team of the Year honors, including a $10,000 sponsorship package and thousands more in cash and prizes to the top 10 teams in the final "best of 4" final standing each year.
As a bonus benefit to all MWC anglers as well as all TWF members nationwide, Official Sponsor Lowe Equipment Attachments offers a 20 percent discount off the MSRP on all its auger, trenching and grapple products available through Midwest Attachments, LLC. For information on that program, visit masterswalleyecircuit.com/tournaments/contingencies.
Daily live weigh-ins at the Chase on The Lake are free and open to the public beginning at 3:00pm both days September 20, 21.  If you can't make it in person you can watch the weigh-ins live, online, at masterswalleyecircuit.com or on our Facebook page.
For the area youth, there is something for you immediately after the day-one weigh-in on Friday, we offer a Youth & Family Fishing Clinic in conjunction with the National Professional Anglers Association (NPAA). The first 50 youth will receive a free rod-and-reel combo!
Under the umbrella of The Walleye Federation (TWF), the Bass Pro Shops and Cabela's Masters Walleye Circuit is North America's longest-running and undisputed leader in team walleye tournaments and as an inductee into the freshwater fishing hall of fame, has set the standard for competitive walleye fishing for 35 years and is open to avid walleye anglers from all walks of life. The 2019 schedule includes eight qualifiers in six states, plus the 2020 Bass Pro Shops and Cabela's MWC World Walleye Championship. Registration is now open for all events, and the registration deadline for the Leech Lake tournament is close of business September 16th.  Visit masterswalleyecircuit.com for full details.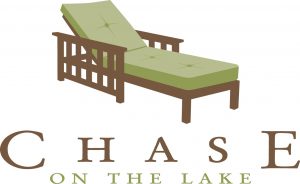 Bass Pro Shops and Cabela's – The World's Foremost Outfitters, are in their 18th season as title sponsor of the Masters Walleye Circuit. Official sponsors include: Lowe Equipment Attachments, Lowrance Electronics, Mercury Marine, Ranger Boats and The Walleye Federation. Associate sponsors include: AirWave Pedestals, Church Tackle, MotorGuide, Okuma, Power-Pole and T-H Marine. For more information, email info@masterswalleyecircuit.com, or call (580) 765-9031.
###