LaPine, Vande Kolk Rally To Win Cabela's Masters Walleye Circuit Winnebago Tournament
Presented by Mercury Marine
Menasha, Wisc.—June 3, 2017—Jake LaPine and Owen Vande Kolk vaulted from 12th place on day one to win the Cabela's Masters Walleye Circuit's Lake Winnebago regular season qualifier presented by Mercury Marine June 2-3.
"It feels great to be able to put it together on day two and win this on our home waters," said LaPine, of Oshkosh. "It's awesome," added Vande Kolk, of Waupun. "It hasn't really sunk in yet."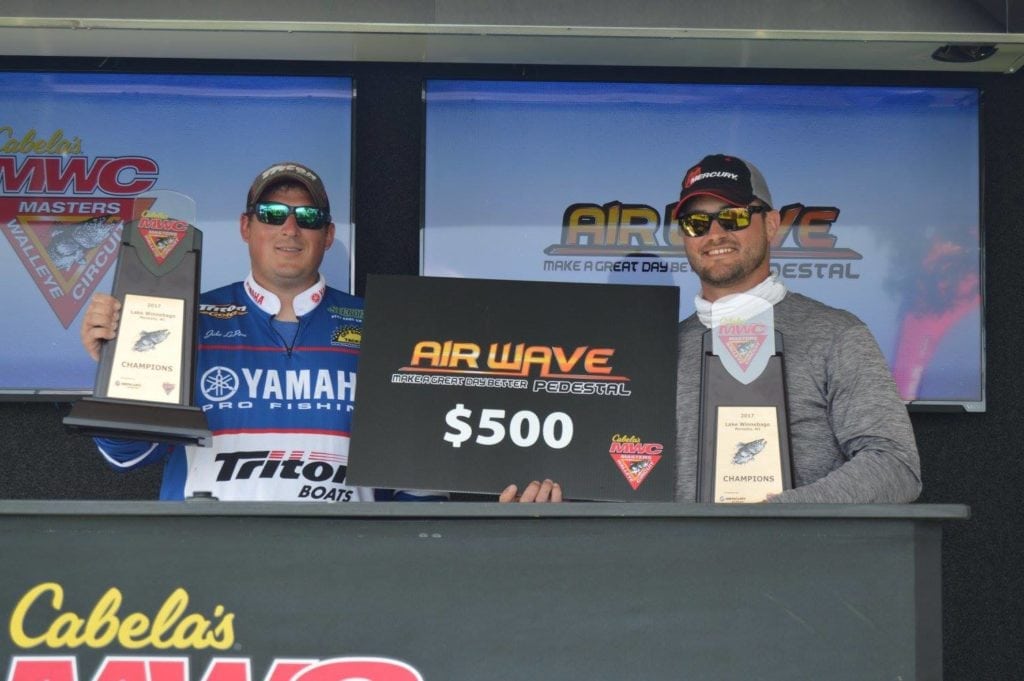 It was the first MWC win for both anglers. LaPine, 30, began fishing the circuit at age 12 with his father, Jim LaPine. "I fished the MWC with him for years and owe him a lot for getting me started in this sport," the younger LaPine said emotionally moments after accepting the first-place trophy.
Vande Kolk was fishing his first MWC, but was equally elated. "Jake called me up about a week ago and asked me to get in the tournament with him, and it worked out great," he said.
The pair targeted the Fox River with a trio of tactics during the two-day event, which saw teams battle a tough bite LaPine blamed on a "baitfish explosion" that made competing with natural forage tough. "We pitched jigs tipped with leeches or crawlers onto rocky areas, trolled streamer flies on 3-way rigs in areas where the fish were set up along current seams, and also trolled crankbaits on leadcore," said LaPine.
On day one, they sacked four fish weighing total of 6 pounds, 7 ounces to land in a tie for 12th place, trailing leaders Dave Ehlke and Duane Haedt by nearly 4 pounds. "Going into day two we told ourselves we needed to get 15 pounds plus," said LaPine. "We were fortunate to get some good 19 and 20 inchers, and top it off with a 27 incher at the end of the day." That last walleye, taken on a fly, tipped the scale at 6 pounds, 6 ounces and was the biggest fish weighed in during the tournament.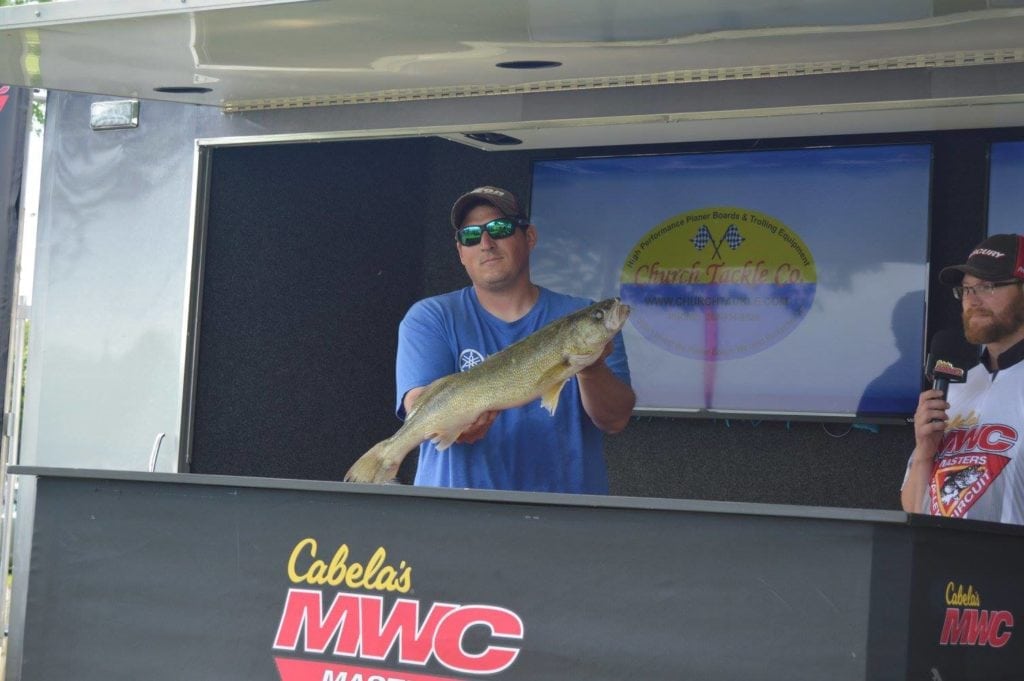 The winners didn't change their tactics for day two, but kept moving from spot to spot faster than on day one. "We ended up being in the right place at the right time," added Vande Kolk.
Their five-fish limit of 17 pounds, 8 ounces gave them a 23-pound, 15-ounce total weight. It was enough to rocket up the leaderboard and charge past Ehlke and Haedt by three pounds.
LaPine and Vande Kolk collected more than $11,000 in cash and prizes, including the $9,100 first-place cash payout, $500 AirWave certificate and $412 from the MWC Big Fish Pot. They also won a $1,000 Cabela's National Team Championship Prize Package including paid entry into the 2018 NTC, travel stipend, team jerseys and plaques.
Rounding out the top five were:
2nd: Dave Ehlke and Duane Haedt, 20-15, $5,440 plus $200 Okuma Reel bonus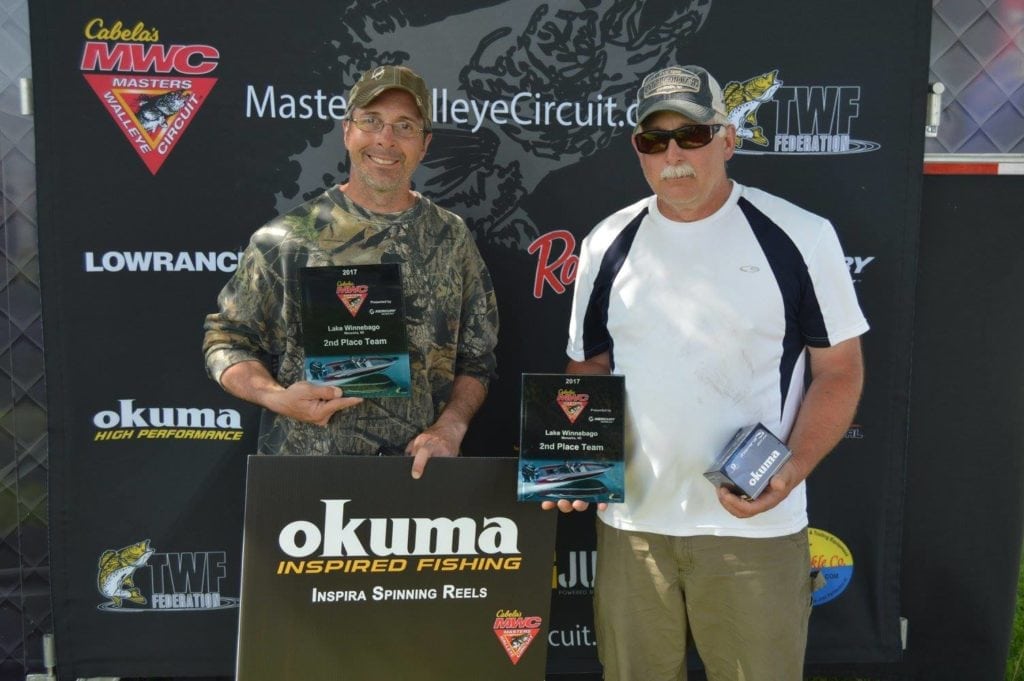 3rd: Tom and Michael Kamp, 17-03, $3,100 plus $500 Lowrance bonus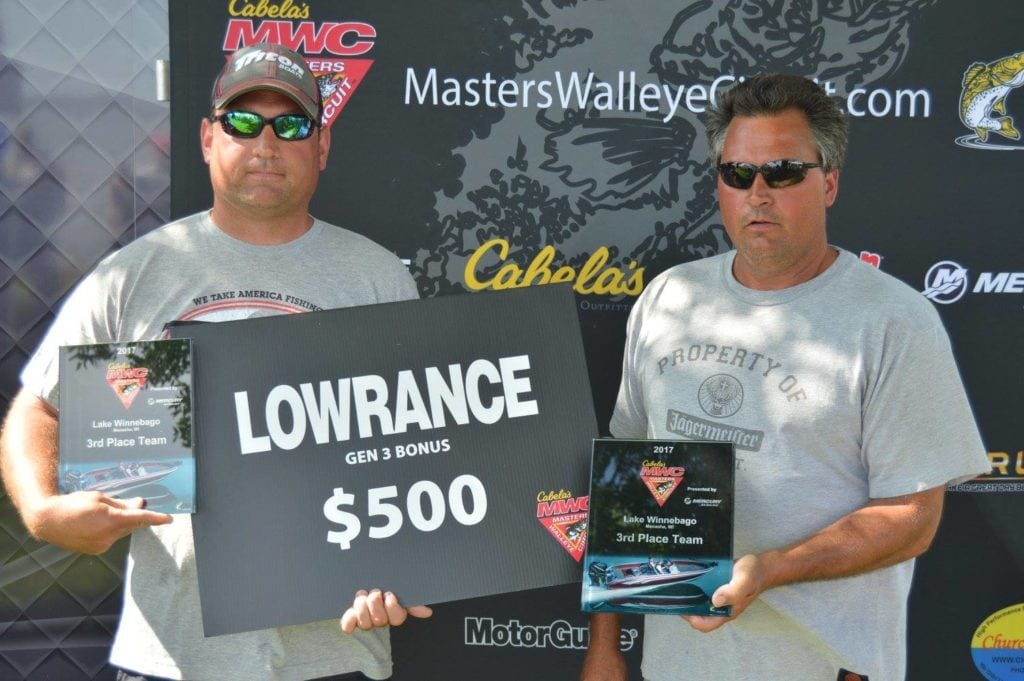 4th: Kevin Pawlacyk and Steve Lenz, 16-07, $2,300
5th: Kevin and Eric McQuoid, 16-05, $2,000 plus $1,000 Ranger Cup bonus and $2,037 from the option pot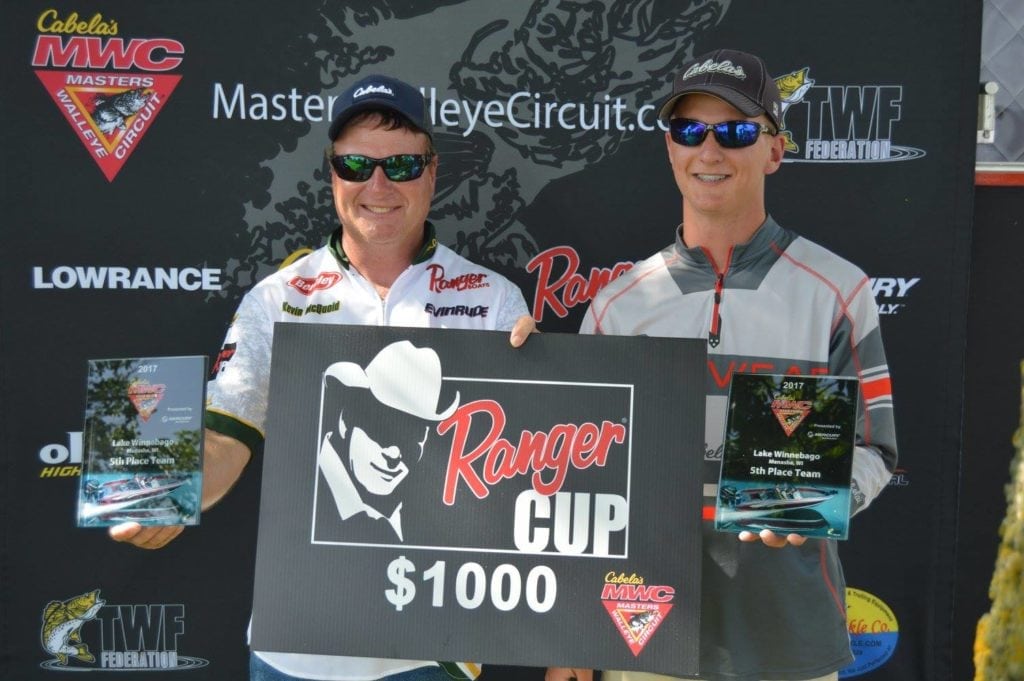 In all, the Cabela's MWC awarded $37,585 in cash and prizes.
A total of 240 walleyes weighing 400 pounds, 10 ounces crossed the scale during the catch-and-release event. Adding to the fun, the Cabela's MWC and National Professional Anglers Association presented a Youth & Family Fishing Clinic immediately after the day-one weigh-in, with participating youths receiving rod-and-reel combos courtesy of the NPAA.
Under the umbrella of The Walleye Federation (TWF), the Cabela's MWC is open to avid walleye anglers from all walks of life. The 2017 schedule includes seven qualifiers in five states on a diverse selection of rivers, inland lakes and Great Lakes fisheries representing North America's top walleye destinations.
Cabela's, the World's Foremost Outfitter for hunting, fishing and outdoor gear, is in its 16th season as title sponsor of the MWC. Official sponsors include: Lowe Equipment Attachments, Lowrance Electronics, Mercury Marine, Ranger Boats and The Walleye Federation. Associate sponsors include: AirWave Pedestals, Bagley Baits, Church Tackle, G-Juice, MotorGuide and Okuma. For more information, email info@masterswalleyecircuit.com, or call (580) 765-9031.
###­­­