Cabela's Masters Walleye Circuit Returns To Big Stone Lake
For High Stakes Border Battle April 28-29
Presented by Lowrance
Ponca City, Okla.—April 17, 2017—Competitive walleye anglers from across the Midwest will converge on Big Stone Lake April 28-29 to enjoy great fishing and test their skills the Cabela's Masters Walleye Circuit's third qualifying tournament of the season.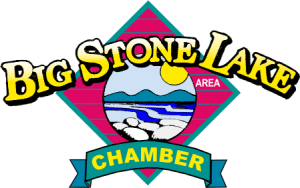 Spanning nearly 12,000 acres, the border water between Minnesota and South Dakota has long been a favorite destination for MWC anglers—and for good reason. A variety of fishing techniques produce walleye gold here, including pitching jigs, spinner rigging, trolling crankbaits and slip-bobber fishing. Plus, Department of Natural Resources' fisheries surveys reveal Big Stone's walleye population is in excellent shape, with a wide range of fish sizes present from 15-inch eaters to trophies topping 28 inches.
The tournament's late-April timing coincides with great fishing on Big Stone. Walleye fans can expect to see a parade of 5-fish daily limits cross the stage at scenic Lakeside Park in downtown Ortonville, Minnesota, during the two-day event presented by Lowrance Electronics.
The stakes are high, thanks to the Cabela's MWC's lucrative payouts—which are based on the number of teams entered in each event. The MWC Big Fish Pot, MWC option pot payouts, and sponsor bonuses including Ranger Cup, Lowrance Electronics, Okuma and AirWave add thousands more to the total. Plus, the first-place team will win a $1,000 Cabela's National Team Championship Prize Package including paid NTC entry, travel stipend, team jerseys and plaques. Such winnings add up in a hurry. At the 2016 Big Stone MWC, for example, winners Artie and Tanner Arndt took home more than $13,500 in cash and prizes.
Weigh-ins are free, open to the public and begin at 3 p.m. As a bonus to budding tournament fans, the Cabela's MWC and National Professional Anglers Association will present a Youth & Family Fishing Clinic immediately after the day-one weigh-in. The first 50 youths will receive rod-and-reel combos courtesy of the NPAA.
Along with great payouts at each MWC event, teams fishing three or more tournaments in 2017 will battle
for coveted berths in the 2018 Cabela's MWC World Walleye Championship, set for October 2018 on Lake Michigan's Bays de Noc out of Escanaba, Michigan. Teams fishing at least four qualifiers compete for Team of the Year awards, including a $10,000 sponsorship package and thousands more in cash and Cabela's Cash cards, as well as fully paid entries into a full season of great walleye action.
Under the umbrella of The Walleye Federation (TWF), the Cabela's MWC is open to avid walleye anglers from
all walks of life. Deadline to register for the Big Stone Lake tournament is Monday, April 24 at 4 p.m.
The 2017 schedule includes seven qualifiers in five states on a diverse selection of rivers, inland lakes and Great Lakes fisheries representing North America's top walleye destinations.
Cabela's, the World's Foremost Outfitter for hunting, fishing and outdoor gear, is in its 16th season as title sponsor of the MWC. Official sponsors include: Lowe Equipment Attachments, Lowrance Electronics, Mercury Marine, Ranger Boats and The Walleye Federation. Associate sponsors include: AirWave Pedestals, Bagley Baits, Church Tackle, G-Juice, MotorGuide and Okuma. For more information, email info@masterswalleyecircuit.com, or call (580) 765-9031.