Big Lake, Big Prizes, BIG Fish – Lake Oahe – Mobridge, SD
Presented by Lowrance
Ponca City, Okla. — June 7, 2021 — Contestants signed up for the Bass Pro Shops and Masters Walleye Circuit Lake Oahe event out of Mobridge, SD will not only have a chance at a personal best fish, but at one of the most hard-to-find items in the fishing world today. Presented by Lowrance, the June 25-26 tournament will feature a random draw prize for all who signed up, A 60" Lowrance GHOST trolling motor, a $3,469.99 value!
The Mobridge Area Chamber of Commerce welcomes all who want to experience the "Oasis on Oahe" and the incredible fishing it has to offer. Last year's winners, Josh and Monte Olson, weighed over 41lbs. of fish in two days and the rumor is that could easily be trumped this time. With lots of fish being caught right out in front of the city of Mobridge, anglers will enjoy a short drive from the host hotel, Wrangler Inn, to the launch and out to fish.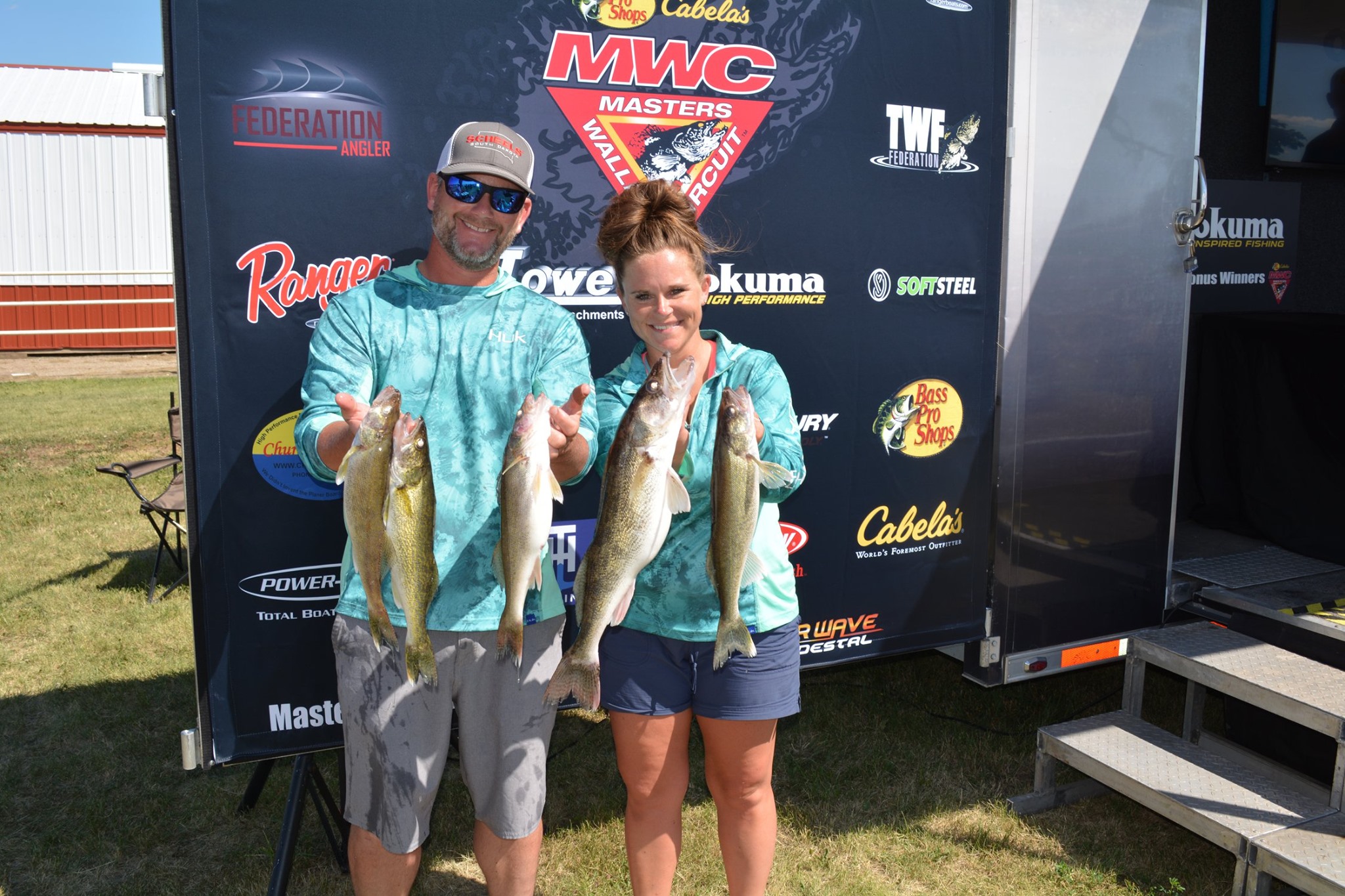 The "Team of the Year" and "World Walleye Championship" points race is another important aspect at this event. With a close race in both categories, teams will have the chance to separate themselves with a great finish in Mobridge. To view the current leaders in both "TOY" and WWC" visit the "Results & Standings" page at masterwalleyecircuit.com.
Each MWC event has a lucrative payout which is based on the number of teams entered into that event, and is awarded to 20% of the field, providing more inspiration to sign up and join the fun. In addition, to a hefty check, the first-place team also earns a $1,000 Bass Pro Shops/Cabela's National Team Championship (NTC) prize package including paid entry, travel stipend, team jerseys and plaques. Additionally, the big-fish pot, option pot and sponsor bonuses of up to $7,000 from Ranger Cup, a $1,000 Lowrance bonus, Okuma Fishing reels, Berkley Fishing Big Fish package, Lowe Equipment Cash up to $500 and T-H Marine Atlas Awards adds more for distribution among the field.
Qualified teams from the 2021 season earning points in at least three qualifiers compete for coveted berths in the 2022 World Walleye Championship, set for October 2021 on the bay of Green Bay in Oconto, WI. Those earning points in at least four qualifiers compete for Team of the Year honors, including a $10,000 sponsorship package and thousands more in cash and prizes to the top 10 teams in the final "best of 4" final standing each year.
Daily live weigh-ins will be held at Wrigley Square (Corner of 1st Ave E. & Railroad St. E.) beginning at 3:00pm both days June 25-26.  We encourage you to watch the weigh-ins live, online, at masterswalleyecircuit.com or on our Facebook page facebook.com/MastersWalleyeCircuit. Immediately following the weigh-in on Friday, June 25th, the MWC and National Professional Anglers Association (NPAA) will host a Kids & Family Fishing Clinic, with free fishing rods available for 50 children in attendance.
Under the umbrella of The Walleye Federation (TWF), the Bass Pro Shops and Cabela's Masters Walleye Circuit is North America's longest-running and undisputed leader in team walleye tournaments and as an inductee into the freshwater fishing hall of fame, has set the standard for competitive walleye fishing for 37 years. MWC is open to walleye anglers from all walks of life. The 2021 schedule includes seven qualifiers in six states, plus the 2021 Bass Pro Shops and Cabela's MWC World Walleye Championship. Registration is now open for all events, and the registration deadline for the Lake Oahe tournament is close of business Monday, June 21. Visit masterswalleyecircuit.com for full details.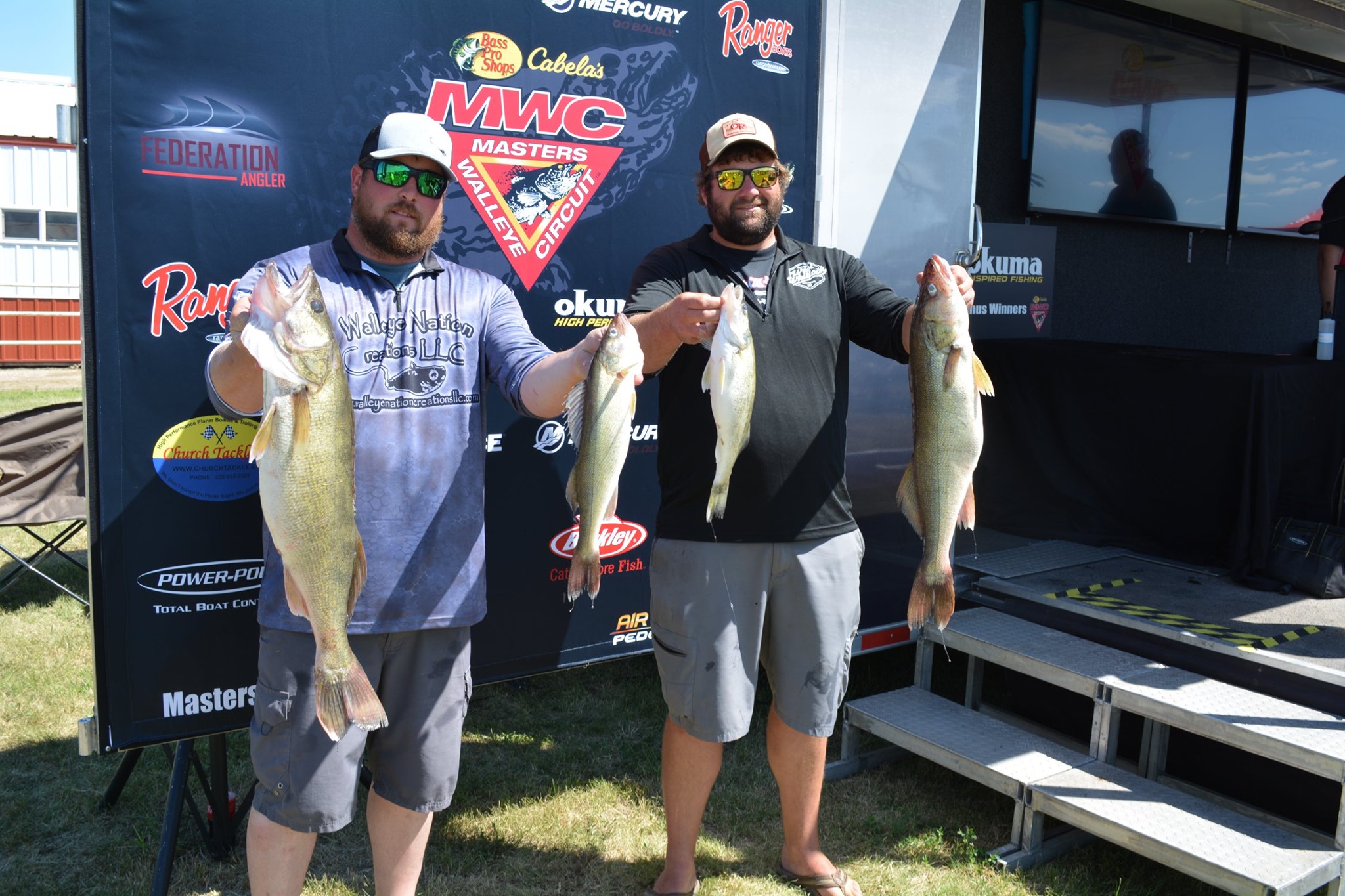 Bass Pro Shops & Cabela's – The World's Foremost Outfitters, are in their 20th season as title sponsor of the Masters Walleye Circuit. Official sponsors include: Lowe Equipment Attachments, Lowrance Electronics, Mercury Marine, Ranger Boats and The Walleye Federation. Associate sponsors include: Church Tackle, Berkley Fishing, Okuma, Power-Pole, Soft Steel and T-H Marine. For more information, email info@masterswalleyecircuit.com, or call (580) 765-9031.
###