Ponca City, Okla. — June 11, 2020 — The Bass Pro Shops and Cabela's Masters Walleye Circuit and the city of Mobridge, SD look forward to hosting anglers from across the nation on Lake Oahe. Presented by Lowrance, participants will be greeted to town with open arms (and dining rooms) as restrictions continue to ease within the country.
2020 marks a return to Mobridge after nearly a decade away from a long-time tournament staple. "We saw an opportunity to bring the circuit back to Lake Oahe and Mobridge was excited to host us." Jeff Kelm, tournament emcee, said of the upcoming June 26-27 event. "We are going to involve so many in the city, from folks at the rodeo grounds where the registration, rules and weigh-in will be held, to the local fishing club, Chamber of Commerce office and others."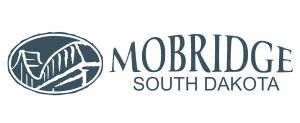 This tournament comes on the heels of a number of local cancellations and rescheduling for many other events in the area and Deb Olerud, Executive Director of the Mobridge Chamber of Commerce is excited to finally bring in guests. "Our gas stations, motels, bait shops, and restaurants are ready to welcome and show you some true Midwestern hospitality." She said via email while preparing for the event. "We appreciate the MWC, its participants, and organizers choosing us to host this year. Thank you for taking the trek to our "Oasis on Oahe". Thank you for supporting our local businesses. Thank you for showcasing what a great fishery we have."
Each MWC event has a lucrative payout which is based on the number of teams entered into that event, and is awarded to 20% of the field, providing more inspiration to sign up and join the fun. In addition, to a hefty check, the first-place team also earns a $1,000 Bass Pro Shops/Cabela's National Team Championship (NTC) prize package including paid entry, travel stipend, team jerseys and plaques. Additionally, the big-fish pot, option pot and sponsor bonuses from Ranger Cup, Lowrance, Okuma, AirWave and T-H Marine Atlas Awards add thousands more for distribution among the field.
Qualified teams from the 2020 season earning points in at least three qualifiers compete for coveted berths in the 2021 World Walleye Championship, set for October 2021 on the Mississippi River in Lake City, MN. Those earning points in at least four qualifiers compete for Team of the Year honors, including a $10,000 sponsorship package and thousands more in cash and prizes to the top 10 teams in the final "best of 4" final standing each year.
Daily live weigh-ins will be held at the Mobridge Sitting Bull Stampede (Rodeo Grounds) beginning at 3:30pm both days June 26, 27.  We encourage you to watch the weigh-ins live, online, at masterswalleyecircuit.com or on our Facebook page facebook.com/MastersWalleyeCircuit.
Under the umbrella of The Walleye Federation (TWF), the Bass Pro Shops and Cabela's Masters Walleye Circuit is North America's longest-running and undisputed leader in team walleye tournaments and as an inductee into the freshwater fishing hall of fame, has set the standard for competitive walleye fishing for 36 years. MWC is open to walleye anglers from all walks of life. The 2020 schedule includes seven qualifiers in seven states, plus the 2021 Bass Pro Shops and Cabela's MWC World Walleye Championship. Registration is now open for all events, and the registration deadline for the Missouri River tournament is close of business Monday, June 22. Visit masterswalleyecircuit.com for full details.
Bass Pro Shops & Cabela's – The World's Foremost Outfitters, are in their 19th season as title sponsor of the Masters Walleye Circuit. Official sponsors include: Lowe Equipment Attachments, Lowrance Electronics, Mercury Marine, Ranger Boats and The Walleye Federation. Associate sponsors include: AirWave Pedestals, Church Tackle, Berkley Fishing, Okuma, Power-Pole, Soft Steel and T-H Marine. For more information, email info@masterswalleyecircuit.com, or call (580) 765-9031.
###