Mobridge, SD — June 29, 2020 — Expectations ran as high as the mercury when the 2020 Bass Pro Shops and Cabela's Masters Walleye Circuit launched out of Mobridge, SD. Presented by Lowrance, the father-son team of Monte and Josh Olson bested the field with an impressive 41-09 total weight after two days of grind-it-out fishing.
Known locally for their tournament prowess, the Olsons found the tournament winning fish much closer to the launch site than most of the rest of the teams. "We were within 10 miles either side of the launch (Indian Creek Recreation Area), we didn't have to make the long runs." mentioned Josh Olson. This gave them more time with lines in the water and a chance to locate a consistent heavy bite. "We weren't on good fish earlier in the week" Josh continued, "but the last few days it got better."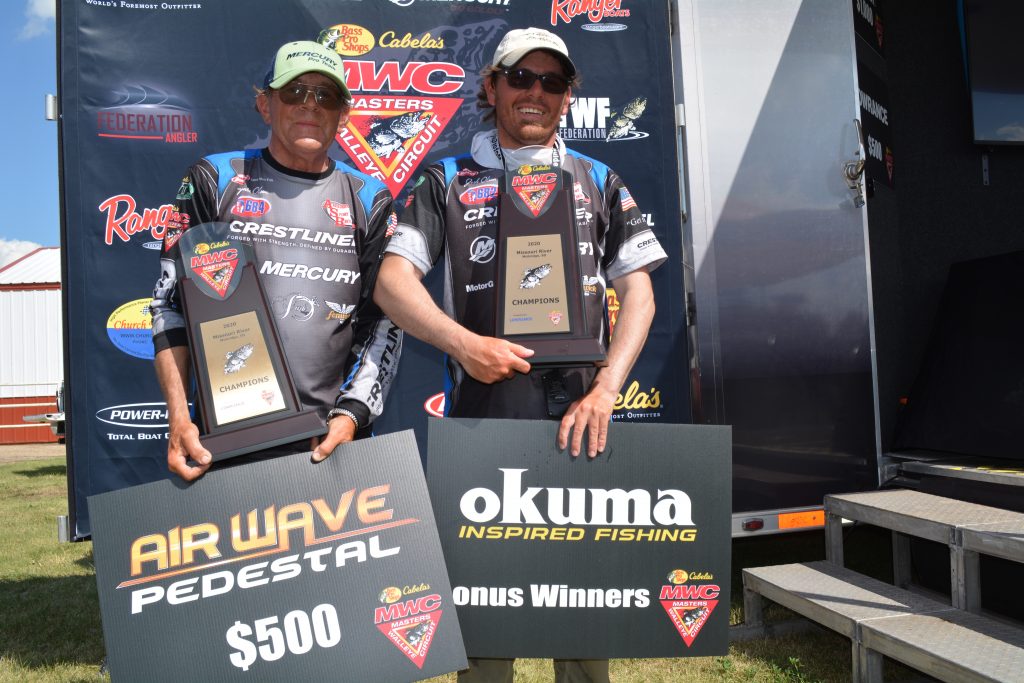 Securing 21-04 on day one, the pair found themselves in second place after day one's weigh-in. This prompted a camera in the boat for a period of time on day two, as this event was being filmed for an upcoming season of Federation Angler TV. Within minuets of the camera crew entering their boat, Monte and Josh found themselves with one of the largest fish either has caught in a tournament in the net. "I couldn't believe it." said Josh," We had thrown back a 23 (inch) and 24 (inch) fish about an hour before and we were starting to think we made a mistake." No mistake was made as their day two weight of 20-05 was good enough to solidify the win.
Monte and Josh Olson headed home with $11,550 in cash and prizes, including the $9,850 first-place cash payout, $500 AirWave certificate, $200 in Okuma reels and a $1,000 Bass Pro Shops and Cabela's National Team Championship Prize Package, including paid entry into the Bass Pro Shops and Cabela's NTC, travel stipend, team jerseys and plaques.
The rest of the top five teams:
2nd: Cody Stoner & Samuel Domke 36-06, $4,950 cash
3rd: Justin Cole & Melissa Daughtry 32-08, $3,550 cash, $3,700 option pot cash, $500 Lowrance Bonus
4th: Steven Senyak & Alek Heier 30-03, $2,700 cash
5th: Gary & Belinda Maher 29-06, $2,100 cash, $1,000 Ranger Cup Bonus
All together the Bass Pro Shops and Cabela's Masters Walleye Circuit awarded $48,045 in cash and prizes in Mobridge, SD.
497 fish weighed a total of 1,105 lbs. 07 oz. during the event.
Under the umbrella of The Walleye Federation (TWF), the Bass Pro Shops and Cabela's Masters Walleye Circuit is North America's longest-running and undisputed leader in team walleye tournaments and as an inductee into the freshwater fishing hall of fame, has set the standard for competitive walleye fishing for 36 years and is open to avid walleye anglers from all walks of life. The 2020 schedule includes 7 qualifiers in seven states, plus the 2021 Bass Pro Shops and Cabela's MWC World Walleye Championship.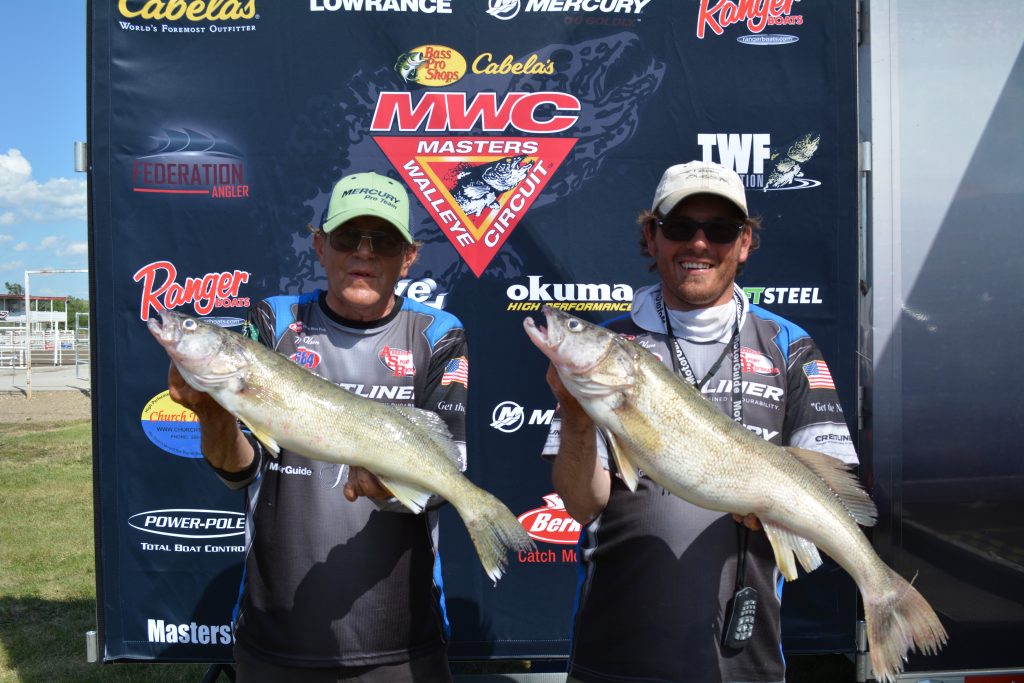 Bass Pro Shops and Cabela's – The World's Foremost Outfitters, are in their 19th season as title sponsor of the Masters Walleye Circuit. Official sponsors include: Lowe Equipment Attachments, Lowrance Electronics, Mercury Marine, Ranger Boats and The Walleye Federation. Associate sponsors include: AirWave Pedestals, Berkley, Church Tackle, Soft Steel, Okuma, Power-Pole and T-H Marine. For more information, email info@masterswalleyecircuit.com, or call (580) 765-9031.