2022 MWC Visits Marinette and the Waters of Green Bay for Some Wisconsin Gold
Presented by Mercury Marine
Ponca City, Oklahoma – May 26, 2022 –The Bass Pro Shops and Cabela's Masters Walleye Circuit (MWC) is heading to the famed waters of Green Bay in search of some great-lakes giants. Green Bay can be a magical place for a walleye fisherman to visit and we're sure those coming to join in for the event are chomping at the bit to get a line in the water at the fourth stop of the MWC season, presented by Mercury Marine.
Tournament director, Jeff Kelm, commented on the potential that the bay possesses. "The Bay of Green Bay is renowned to have some of the largest walleyes swimming in North America. It is entirely possible that a team is able to find the right school of fish and bring in a limit of walleyes all over 30 inches." Records have been broken before on Green Bay and with an event at this time of year, anglers will have a wide range of choice in both location and fishing styles.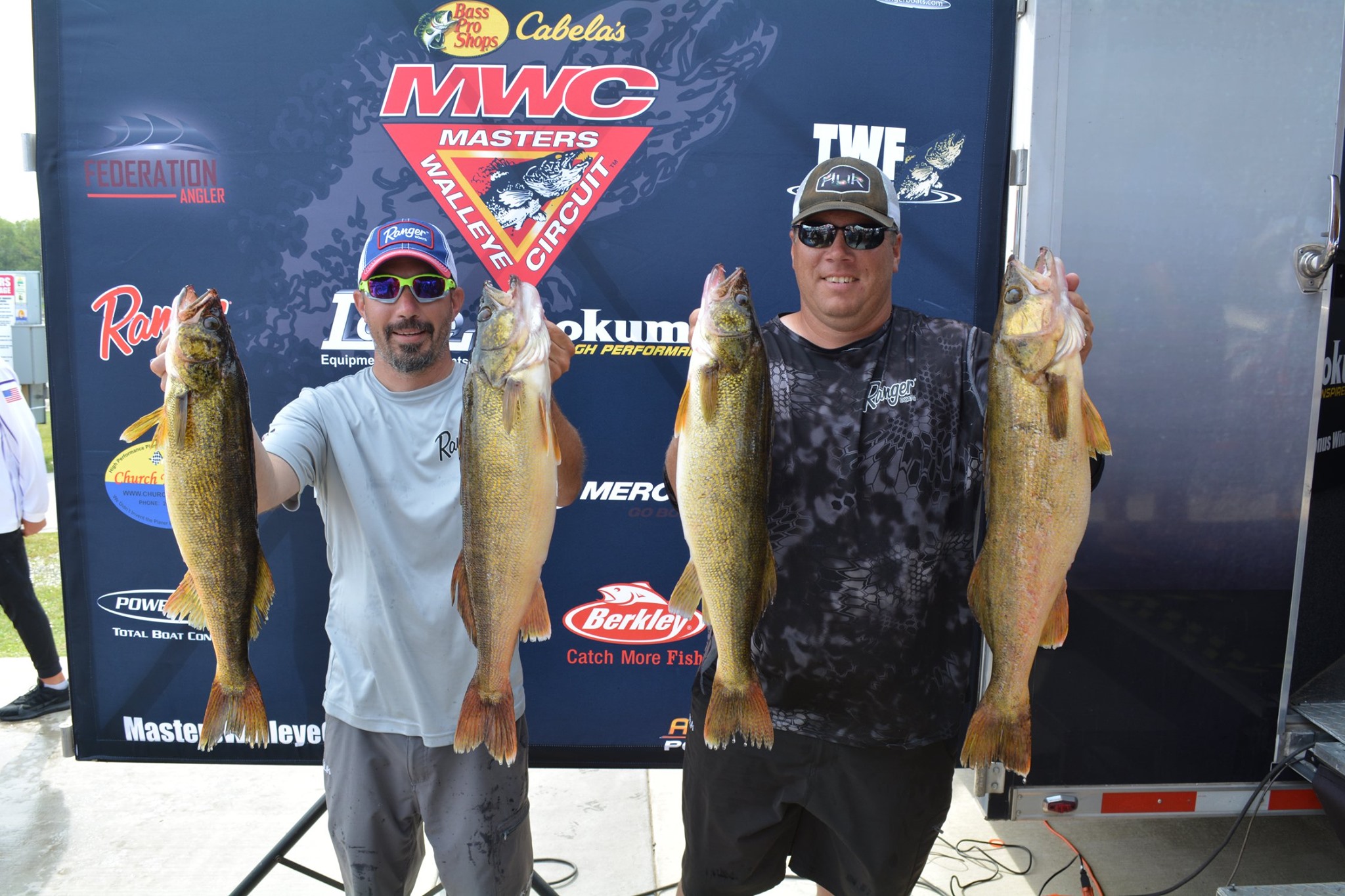 The City of Marinette awaits the arrival of anglers from across the country to explore their Midwest hospitality and amenities that cater to those coming to town. As they arrive, teams should also take note of the sculptures and artwork around the city's green spaces that adorn the infamous and beloved walleye.
Daily live weigh-ins will be held at the Menekaunee Harbor in Marinette beginning at 3:00pm each day on June 3rd and 4th. The MWC welcomes everyone to watch the live weigh-ins online, at masterswalleyecircuit.com or on our Facebook page, facebook.com/MastersWalleyeCircuit.
Each MWC event has a lucrative payout which is based on the number of teams entered into that event, and is awarded to 20% of the field, providing more inspiration to sign up and join the fun. In addition to a hefty check, the first-place team also earns a $1,000 Bass Pro Shops/Cabela's National Team Championship (NTC) prize package including: paid entry, a travel stipend, team jerseys, and plaques. Additionally, the big-fish pot, option-pot and sponsor bonuses from Ranger Cup, Lowrance, Okuma, and T-H Marine Atlas Awards will add thousands more for distribution among the field.
Under the umbrella of The Walleye Federation (TWF), the Bass Pro Shops and Cabela's Masters Walleye Circuit is North America's longest-running and undisputed leader in team walleye tournaments and as an inductee into the freshwater fishing hall of fame, has set the standard for competitive walleye fishing for the past 38 years. The MWC is open to walleye anglers from all walks of life. The 2022 schedule includes seven qualifiers in six states, plus berths into the 2023 Bass Pro Shops and Cabela's MWC World Walleye Championship. Registration is now open for all events, and the registration deadline for the Marinette tournament is close of business Tuesday, May 31st. Visit masterswalleyecircuit.com for full details.
Bass Pro Shops & Cabela's – The World's Foremost Outfitters, are in their 21st season as title sponsor of the Masters Walleye Circuit. Official sponsors include: Lowe Equipment Attachments, Lowrance Electronics, Mercury Marine, Ranger Boats. Associate sponsors include: The Walleye Federation, Church Tackle, FishLab, Okuma, Power-Pole and T-H Marine. For more information, email support@masterswalleyecircuit.com, or call (580) 765-9031.