2022 MWC Heads out to the Wild West Waters of Lake Oahe for Big SoDak Walleyes!
Presented by Lowrance
Ponca City, Okla. – August 1, 2022 – The anglers and staff of the Bass Pro Shops and Cabela's Masters Walleye Circuit have had a little time to take a breath since the last MWC event over on Lake Huron back in June. Now we're well rested and ready for the ride way out west to the famed waters of Lake Oahe near Gettysburg, SD.
Anglers will have an area of roughly 370,000 acres to find the biggest walleyes this system has to offer. Lake Oahe is a walleye factory that never seems to disappoint! During the afternoon on both August 19th and 20th, anglers will bring the top 5 walleyes each day to the scales on West Whitlock RD. The weigh in for each day will start at 3:00 p.m. for this event, presented by Lowrance.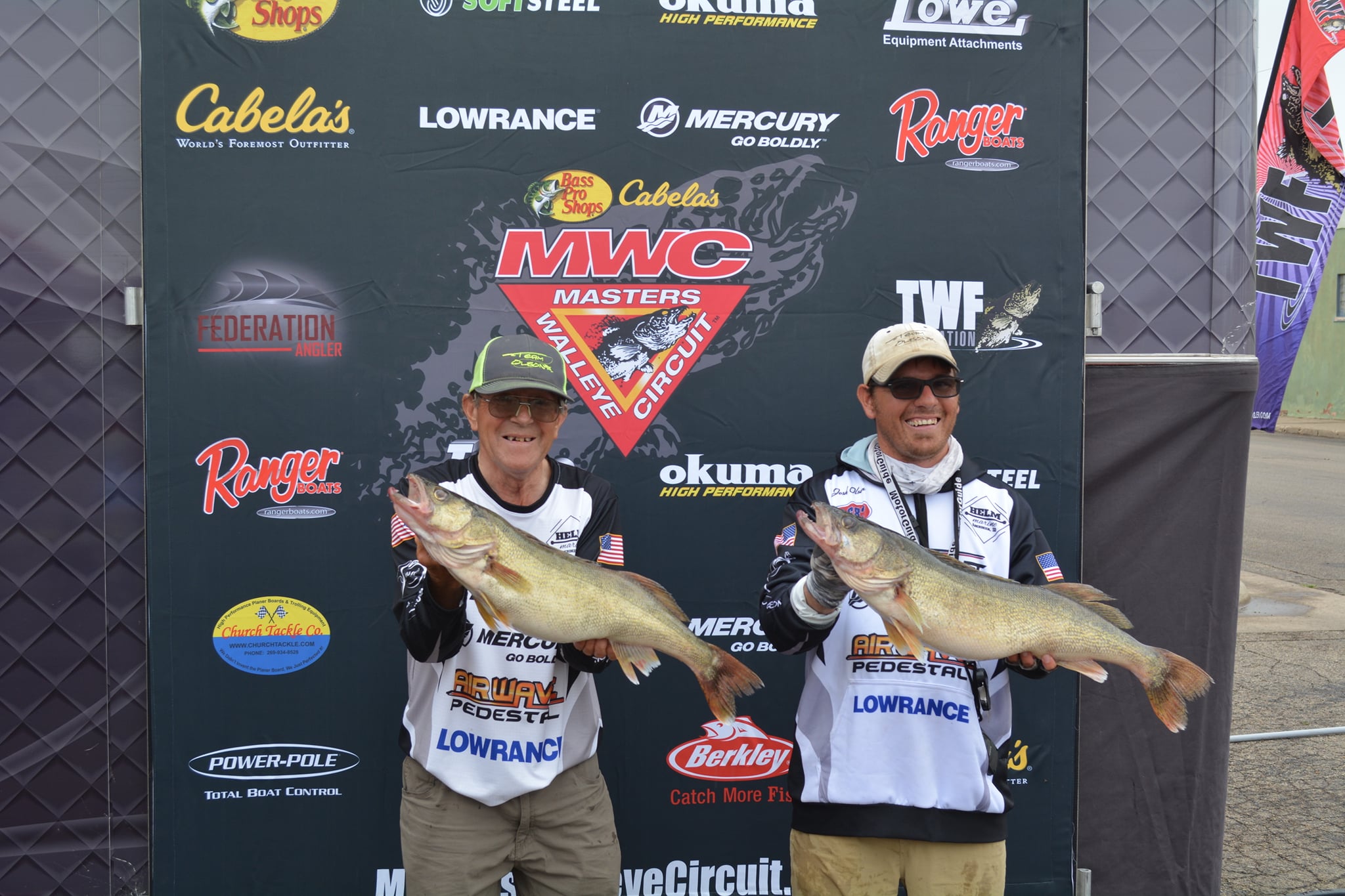 Lake Oahe has a special set of regulations that anglers must follow when deciding which fish, they want to bring to the scales. Each participant may only have one walleye over 20 inches in their possession each day. That means, of the five coming across the stage each day, anglers will have to find the heaviest fish possible under 20 inches to plump up that bag. Last year's winners brought over 39 lbs. of walleyes to the stage and were still two fish short of a two-day limit. We'll have to wait and see if someone will crack that 40 lb. or better mark this year!
Daily live weigh-ins will be held at West Whitlock in Gettysburg, SD beginning at 3:00 on August 19th and 20th. We welcome everyone to watch the weigh-ins live, online, at masters walleyecircuit.com or on our Facebook page facebook.com/MastersWalleyeCircuit.com.
Each MWC event has a lucrative payout which is based on the number of teams entered into that event, and is awarded to 20% of the field, providing more inspiration to sign up and join the fun. In addition to a hefty check, the first-place team also earns a $1,000 Bass Pro Shops/Cabela's National Team Championship (NTC) prize package including: paid entry, a travel stipend, team jerseys, and plaques. Additionally, the big-fish pot, option-pot and sponsor bonuses from Ranger Cup, Lowrance, Okuma, and T-H Marine Atlas Awards will add thousands more for distribution among the field.
Under the umbrella of The Walleye Federation (TWF), the Bass Pro Shops and Cabela's Masters Walleye Circuit is North America's longest-running and undisputed leader in team walleye tournaments and as an inductee into the freshwater fishing hall of fame, has set the standard for competitive walleye fishing for the past 38 years. The MWC is open to walleye anglers from all walks of life. The 2022 schedule includes seven qualifiers in six states, plus berths into the 2023 Bass Pro Shops and Cabela's MWC World Walleye Championship. Registration is now open for all events, and the registration deadline for the Lake Oahe tournament is close of business Monday, August 15th. Visit masterswalleyecircuit.com for full details.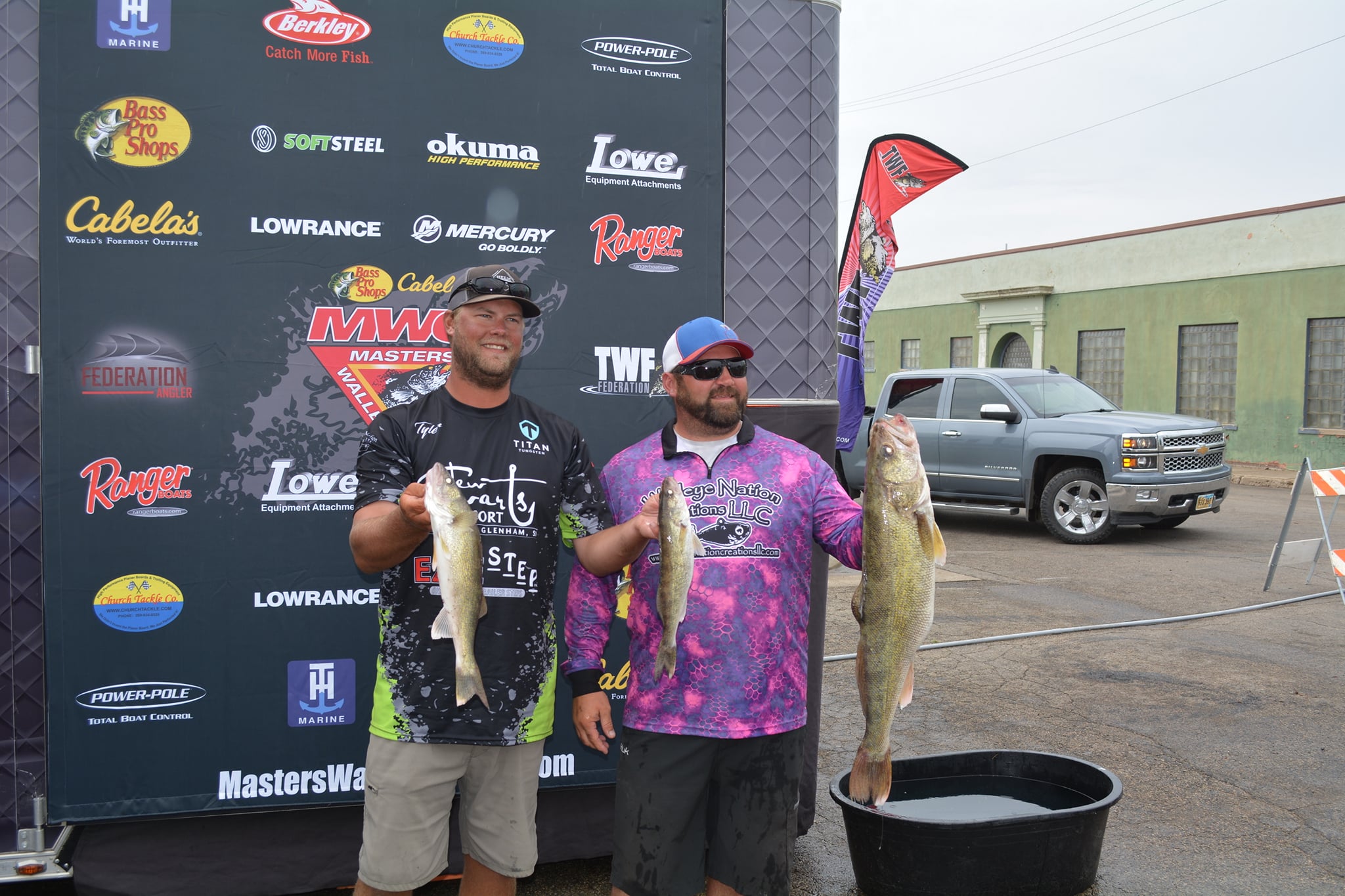 Bass Pro Shops & Cabela's – The World's Foremost Outfitters, are in their 21st season as title sponsor of the Masters Walleye Circuit. Official sponsors include: Lowe Equipment Attachments, Lowrance Electronics, Mercury Marine, Ranger Boats. Associate sponsors include: The Walleye Federation, Church Tackle, FishLab, Okuma, Power-Pole and T-H Marine. For more information, email support@masterswalleyecircuit.com, or call (580) 765-9031.