Cabela's Masters Walleye Circuit 2018 World Walleye Championship Set For Bays de Noc, Michigan, Oct. 4-6 Presented by Cabela's
Ponca City, Okla.—Sept. 25, 2018—North America's top two-person walleye fishing teams will square off on Lake Michigan's legendary Bays de Noc out of Escanaba, Michigan, Oct. 4-6 in the Cabela's Masters Walleye Circuit's 2018 World Walleye Championship.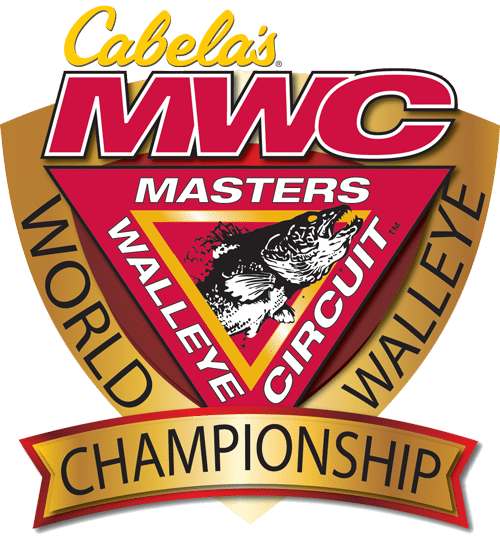 Presented by Cabela's and hosted by the Bays de Noc Convention and Visitors Bureau, the three-day event features the top teams from the 2017 MWC season, which spanned five states and included seven qualifiers on world-class walleye waters including the Illinois, Detroit and St. Marys rivers, Green Bay, Big Stone Lake, Lake Winnebago and Devils Lake.
Each spot in the field is by invitation-only and highly coveted among tournament anglers across the Walleye Belt. Along with a chance to claim the celebrated title "World Walleye Champions," the event offers more than $100,000 in cash and prizes. Sponsor contingencies including Ranger Cup, Lowrance Electronics, Okuma, AirWave and T-H Marine Atlas Awards add thousands more to the total.
The winnings add up quickly. In 2017, the top 41 two-person teams from the circuit's 2016 regular season competed for a total payout topping $110,000 in cash and prizes. When the dust settled, Iowans Jeff Lahr and Tommy Skarlis collected $14,700 including $12,000 in cash, the $1,000 Ranger Cup contingency, $500 AirWave Pedestal bonus, plus a pair of custom trophies and coveted gold Cabela's MWC champions' rings.
"Bays de Noc in October is a dream destination for walleye anglers, with trophy fish possible on a variety of presentations," said Tournament Director Jack Baker. "Throw in the intense competition for high-stakes payouts and a community that loves walleye fishing and welcomes MWC anglers with open arms, and you have all the elements for a fun and exciting battle for the world championship title."
Escanaba Harbor will host launches and weigh-ins. Teams will take off at 8 a.m. or first safe light. Weigh-ins begin at 4 p.m. The public is invited to come out and cheer their favorite teams off in the morning, then return to watch the drama unfold each afternoon.
Walleye fans unable to attend the weigh-ins can catch the action online via live streaming video coverage and an updated leaderboard, both at masterswalleyecircuit.com. On-the-water and weigh-in action will also be filmed for national television airing on Federation Angler TV. For details and episode schedules, visit federationangler.com.
As a bonus for budding walleye anglers, the Cabela's MWC and National Professional Anglers Association will present a Youth & Family Fishing Clinic immediately following Friday's weigh-in. The first 50 youths will receive rod-and-reel combos courtesy of the NPAA.
North America's longest running and undisputed leader in team walleye tournaments, the Cabela's MWC has set the standard for competitive walleye fishing since 1984. Operated under the umbrella of The Walleye Federation (TWF), the Cabela's MWC is open to avid walleye anglers from all walks of life.
Visit masterswalleyecircuit.com for updates, official rules and registration information.
Cabela's, the World's Foremost Outfitter for hunting, fishing and outdoor gear, is wrapping up its 17th season as title sponsor of the MWC. Official sponsors include: Bass Pro Shops, Lowe Equipment Attachments, Lowrance Electronics, Mercury Marine, Ranger Boats and The Walleye Federation. Associate sponsors include: AirWave Pedestals, Church Tackle, MotorGuide, Okuma, Power-Pole and T-H Marine. For more information, email info@masterswalleyecircuit.com, or call (580) 765-9031.
###