Day 1 of the 2018 World Walleye Championship at Escanaba is done now and it was a day of "heavyweights."
There is only one way to get a spot into the Cabela's MWC World Walleye Championship, you have to qualify to get here, you have to earn it. Which means everyone here is a veteran and everyone here has proven that they can win at any time. It is a heavyweight battle.
It started this morning with "heavyweight" winds in the 20 mph category. it is often said that MWC anglers are the "Toughest Anglers on Plant Earth"  as such the anglers were up to the task today and the top weights proved it.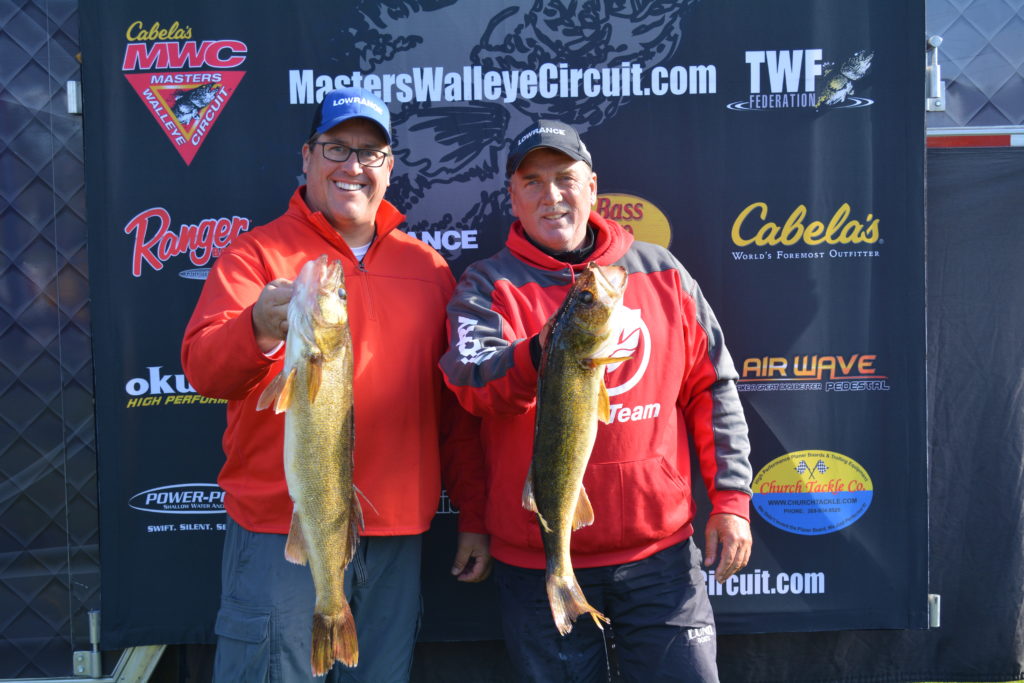 Leading Day 1 and setting a very high bar is veteran team of Curtis Oliver, SD and Doug Gallant, MO without a doubt they are MWC circuit heavyweights always near the top they have put themselves into position to win this event on the very first day, at the very least they are going to make all the other team chase them with a heavyweight day 1 catch of 24-06!
Sitting six pounds back in second place is a couple of heavy hitters from Ohio  in Larry Rhodes and Dan Johnson who weigh a limit for 18.06 pounds today.  Where there are big fish in big waters these guys can catch them  and are a threat.
Still 2 day of competition to go so anything can happen with this field of anglers any one of them can catch them and anyone of them can win.
For full day 1 results check out the results page HERE