Northwoods Walleye Showdown On Tap When Cass Lake Chain Hosts Cabela's Masters Walleye Circuit Regular Season Finale
Presented By Ranger Boats
Ponca City, Okla.—Sept. 7, 2016—One of Minnesota's most famous Northwoods walleye destinations will host the Cabela's Masters Walleye Circuit's 2016 regular season finale, when two-person teams from across the Midwest descend on the Cass Lake Chain of Lakes out of Stony Point Resort Sept. 16-17.
The scenic fishery has become a regular stop on the Circuit's schedule, thanks to its ability to produce walleyes and its popularity among MWC anglers.
"Limit catches are common and a variety of presentations produce fish on the system, which includes Cass, Buck, Andrusia, Big Wolf and Kitchi lakes, plus Pike Bay," says Senior Tournament Director Dan Palmer. "Everything from live bait rigging and pulling spinners to trolling crankbaits, slip bobbering and vertical jigging puts fish in the boat on Cass."
Palmer noted that during the 2015 Cabela's MWC Cass Lake qualifier, teams reeled in 98 limit catches as 628 walleyes weighing a total of 1,287 pounds, 15 ounces crossed the stage in the Circuit's time-tested and conservation-friendly catch-and-release format.
This year's event offers two full days of competition and is open to two-person teams regardless of club or sponsor affiliation. Teams will be allowed to weigh their best five fish measuring 14 inches and over each day (with one over 20 inches allowed per angler), and the duo with the heaviest two-day total weight will be crowned Cass Lake champions.
Besides great fishing and the thrill of competing in a professionally run setting, the Cabela's MWC also offers lucrative payouts. For example, Minnesotans Dan Fuller and Chad Benson collected more than $13,000 when they won the 2015 Cass Lake tournament with a 31-pound, 9-ounce 10-fish limit.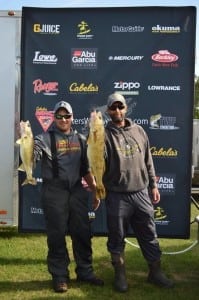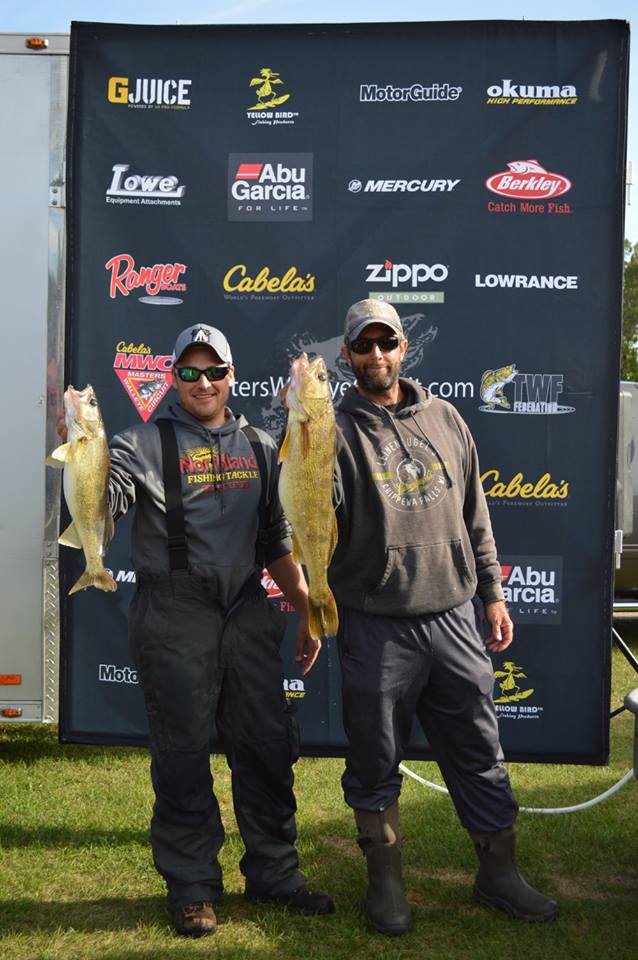 Payouts are based on the number of teams entered in each event. Plus, the MWC Big Fish Pot and MWC side pot payouts, along with sponsor bonuses including Ranger Cup, Abu Garcia, Lowrance Electronics and Okuma add thousands to the total payout. Additional bonuses can push the tally even higher. And as an extra incentive, the first-place team will win a $1,000 Cabela's National Team Championship Prize Package including paid NTC entry, travel stipend, team jerseys and plaques.
Adding to the winnings, excitement and potential bragging rights, Cabela's MWC qualifiers serve as "State Championship Events." All teams fishing the event are eligible for the State Champions title in that state, and any event with more than 10 teams registered from any state where the MWC is not holding a qualifier that year will offer a State Champions title for that state as well. State champs earn, at minimum, custom prizes and awards, a berth in the Cabela's NTC and a spot on the MWC website's Wall of Fame.
Walleye fans of all ages are invited to the weigh-ins, which begin at 3 p.m. daily at Stony Point Resort. As a bonus to young tournament fans, the Cabela's MWC, National Professional Anglers Association and Pure Fishing will present a Youth & Family Fishing Clinic immediately after the day-one weigh-in. The first 50 youths will receive rod and reel combos courtesy of the NPAA.
Along with great payouts at each event, teams fishing three or more 2016 tournaments battle for berths in the 2017 Cabela's MWC World Walleye Championship, set for next September on the Cass Lake Chain out of Stony Point Resort.
Teams fishing at least four qualifiers compete for Team of the Year awards, including thousands in cash and Cabela's Cash cards, as well as paid entries into a full season of great walleye action. Michigan MWC Veterans Steve Vande Mark and Jerry Fox, Jr. lead the pack headed into Cass Lake with 584 points, followed by Illinois' Joe Miller and Mark Barden with 567. With a number of other teams in the hunt for the coveted title, the Team of the Year battle promises to add even more excitement to the Cass Lake showdown.
Under the umbrella of The Walleye Federation (TWF), the Cabela's MWC is open to avid walleye anglers from all walks of life. In all, the 2016 schedule included seven qualifiers in six states on a diverse selection of the Walleye Belt's finest rivers, inland lakes and big-water fisheries. Deadline to register for the Cass Lake Chain tournament is Monday, Sept. 12.
Cabela's, the World's Foremost Outfitter for hunting, fishing and outdoor gear, is in its 15th season as title sponsor of the MWC. Official sponsors include: Berkley Gulp!, Abu Garcia, Lowe Equipment Attachments, Lowrance Electronics, Mercury Marine, Ranger Boats and The Walleye Federation. Associate sponsors include: AirWave Pedestals, G-Juice, MotorGuide and Okuma. For more information, visit masterswalleyecircuit.com, email info@masterswalleyecircuit.com, or call (580) 765-9031.
###