Ponca City, Okla. — August 24, 2020 — Anglers from across the country travel to Cass and the connecting chain of lakes for a multitude of reasons; the tranquil sites, the incredible Stony Point accommodations and the excellent walleye population. The men and women of the Bass Pro Shops and Cabela's Masters Walleye Circuit (MWC) will get to experience all of the same, mixed in with the heart-pounding, nail-biting excitement of two days of tough competition. Presented by Mercury September 18-19 the MWC will once again hold their two-day team format tournament at Stony Point Resort.
Walleyes on the Cass lake chain can be caught in a variety of different ways giving anglers an opportunity to do what feels comfortable to them to catch their 5-fish limit each day. "There is so many ways to catch fish on Cass." Said tournament director Jack Baker. "This isn't going to be a one-way-fits-all event." The added element of only 2 fish to the scale per team with a length of 20" or greater creates a its own set of challenges that will entice anglers to make tough decisions. "It get very real at 8am when a 21" fish hits the net, because you have to make the decision so early whether you are going to need that fish or let it go to save room in the livewell for a larger one later in the day."
One thing is for certain, the MWC anglers, Stony Point resort is about as good as it gets, anywhere. With cabins on the water, ample dock and charging areas and a great history, first-time MWC/Stony Point competitors will not soon forget the visit.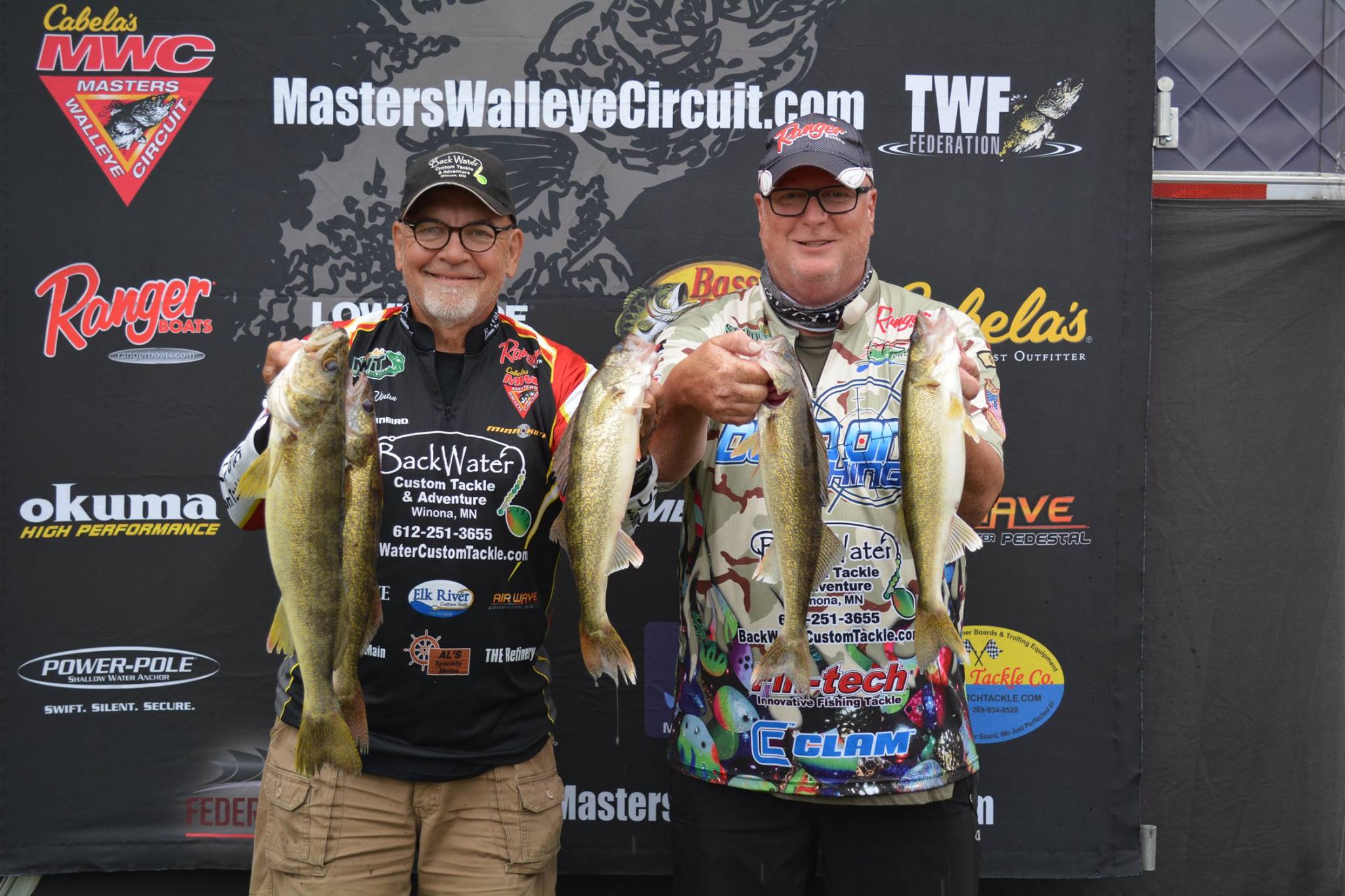 Each MWC event has a lucrative payout which is based on the number of teams entered into that event, and is awarded to 20% of the field, providing more inspiration to sign up and join the fun. In addition, to a hefty check, the first-place team also earns a $1,000 Bass Pro Shops/Cabela's National Team Championship (NTC) prize package including paid entry, travel stipend, team jerseys and plaques. Additionally, the big-fish pot, option pot and sponsor bonuses from Ranger Cup, Lowrance, Okuma, AirWave and T-H Marine Atlas Awards add thousands more for distribution among the field.
Qualified teams from the 2020 season earning points in at least three qualifiers compete for coveted berths in the 2021 World Walleye Championship, set for October 2021 on the Mississippi River in Lake City, MN. Those earning points in at least four qualifiers compete for Team of the Year honors, including a $10,000 sponsorship package and thousands more in cash and prizes to the top 10 teams in the final "best of 4" final standing each year.
Daily live weigh-ins will be held at Stony Point Resort beginning at 3:30pm both days September 18, 19.  We encourage you to watch the weigh-ins live, online, at masterswalleyecircuit.com or on our Facebook page facebook.com/MastersWalleyeCircuit.
Under the umbrella of The Walleye Federation (TWF), the Bass Pro Shops and Cabela's Masters Walleye Circuit is North America's longest-running and undisputed leader in team walleye tournaments and as an inductee into the freshwater fishing hall of fame, has set the standard for competitive walleye fishing for 36 years. MWC is open to walleye anglers from all walks of life. The 2020 schedule includes seven qualifiers in seven states, plus the 2021 Bass Pro Shops and Cabela's MWC World Walleye Championship. Registration is now open for all events, and the registration deadline for the Cass Lake tournament is close of business Monday, September 14. Visit masterswalleyecircuit.com for full details.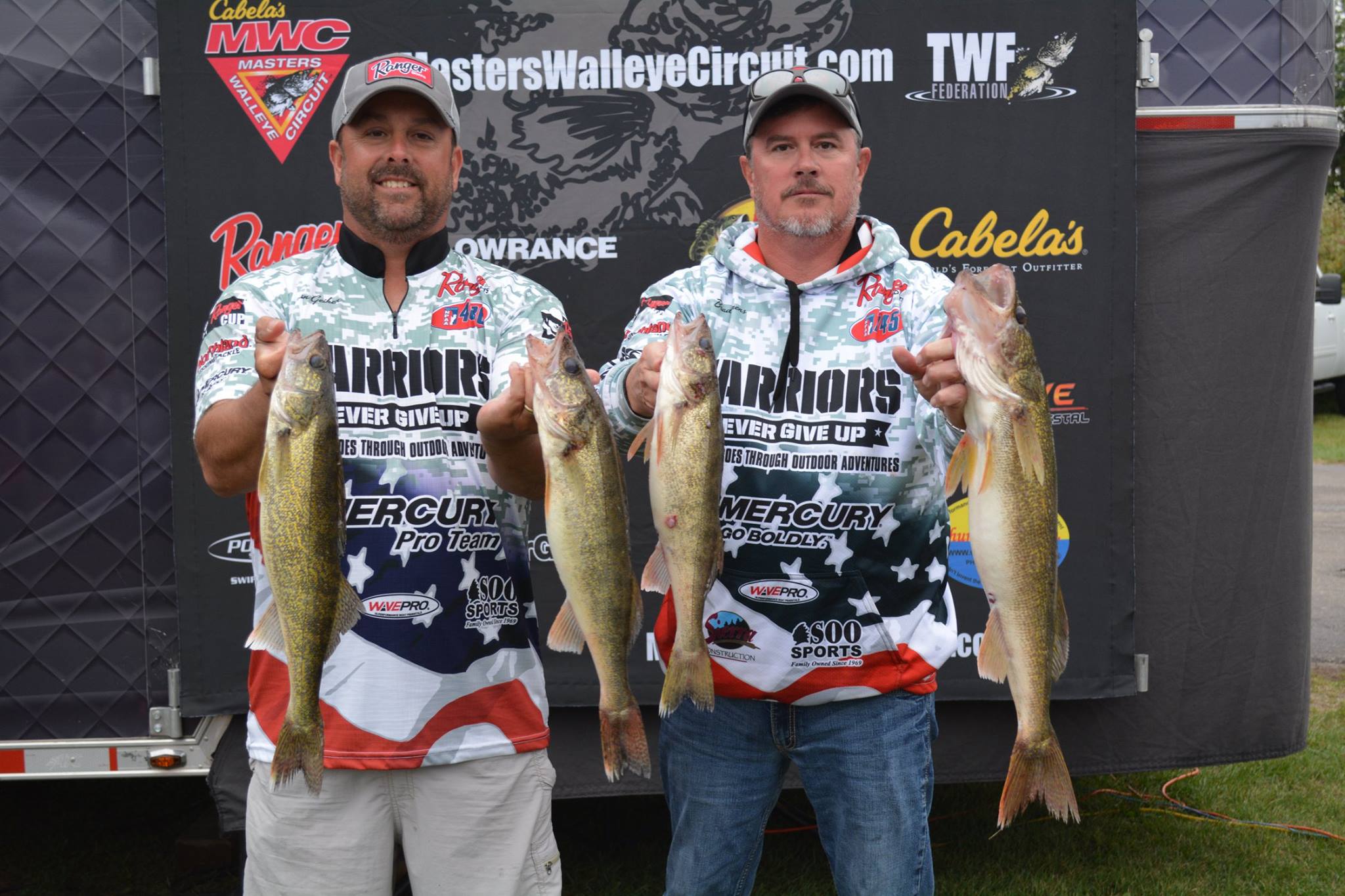 Bass Pro Shops & Cabela's – The World's Foremost Outfitters, are in their 19th season as title sponsor of the Masters Walleye Circuit. Official sponsors include: Lowe Equipment Attachments, Lowrance Electronics, Mercury Marine, Ranger Boats and The Walleye Federation. Associate sponsors include: AirWave Pedestals, Church Tackle, Berkley Fishing, Okuma, Power-Pole, Soft Steel and T-H Marine. For more information, email info@masterswalleyecircuit.com, or call (580) 765-9031.
###