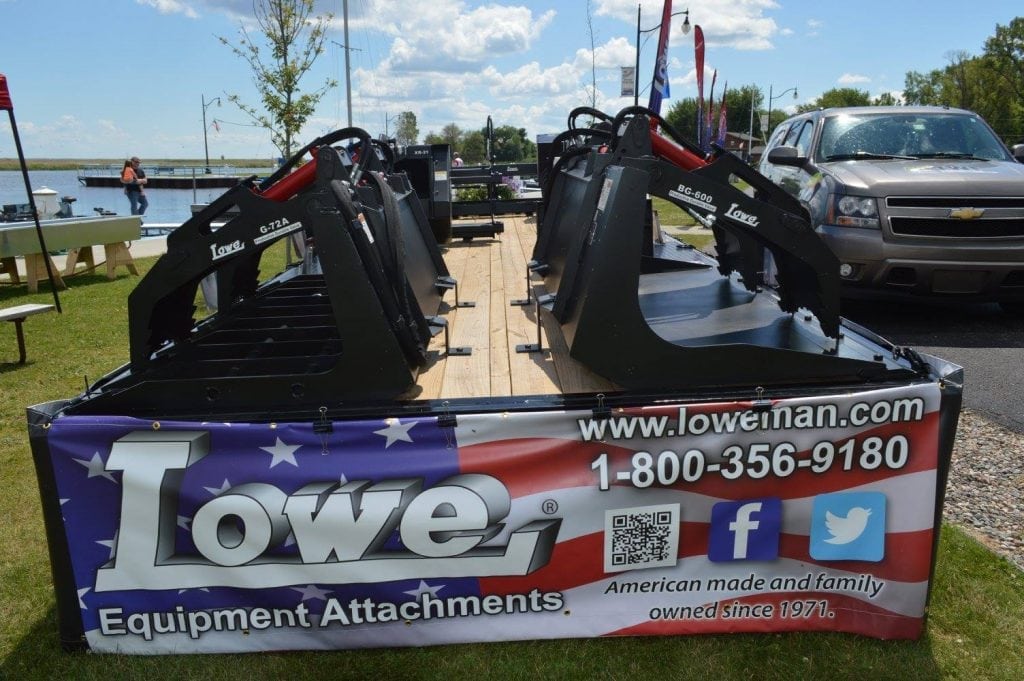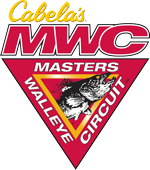 Ponca City, Okla.—Oct.16, 2017—Lowe Manufacturing Company, maker of a complete line of high-performance auger, trenching and grapple attachment products, has renewed its promotional partnership with the Cabela's Masters Walleye Circuit and will return as an Official Sponsor for a sixth consecutive season.
"We find there is no other fishing or outdoor organization that better fits the geographic spread and demographics of our customer base than does the MWC," said company president Richard Lowe. "In the entire region between the mountains of Pennsylvania to the Rockies, MWC has a presence. Many MWC anglers are involved in the construction, agricultural, mining, forestry and utility industries, and they are often the owners or principal decision makers within their organizations."
"Lowe Manufacturing has gone above and beyond in their support of the MWC over the last half dozen years," said MWC sales and marketing VP Kelly Gohman. "Not only has the company provided financial support to the circuit in the form of a sponsorship, they have also offered angler discounts on their products, contingency prizes, and attended a number of tournaments as well. We've really appreciated their support in the past and are our glad to see it continue in 2018."
Based in Viola, Wisconsin, Lowe Manufacturing has followed the same simple philosophy since 1971: "Design and build specific products that offer the best performance, durability, and overall value in the attachment industry." The company creates hydraulic-driven attachments for a wide variety of machinery including skid-steer loaders, compact track loaders, compact utility tractors, mini-loaders, backhoes and cranes. Every model is precisely designed to maximize the size, specific flows, and pressures, producing greater performance and the maximizing value from their customers' machinery investments. For more information, visit loweman.com.
The Cabela's MWC was founded in 1984. It is the oldest team walleye tournament circuit in North America, and has a rich history of intense competition on top destinations, plus youth programs and a lasting legacy of conservation that includes more than $300,000 in donations to fisheries projects in states where its tournaments are held.
Under the umbrella of The Walleye Federation (TWF), the Cabela's MWC is open to avid walleye anglers from all walks of life. The Cabela's MWC's 2018 schedule has already been announced and features eight qualifiers in seven states. The lineup includes the Illinois River, Detroit River, Lake Erie at Lorain, Ohio, Lake McConaughy, Lake Francis Case, Lake of the Woods, Green Bay and Cass Lake. For dates and complete details, visit masterswalleyecircuit.com.
Cabela's, the World's Foremost Outfitter for hunting, fishing and outdoor gear, is wrapping up its 16th season as title sponsor of the MWC and is eagerly awaiting the 2018 season. Official sponsors include: Lowe Equipment Attachments, Lowrance Electronics, Mercury Marine, Ranger Boats and The Walleye Federation. Associate sponsors include: AirWave Pedestals, Bagley Baits, Church Tackle, G-Juice, MotorGuide and Okuma.
For more information on the Cabela's MWC, including sponsorship opportunities, email info@masterswalleyecircuit.com, or call (580) 765-9031.