Karrick and Cappelli Live Up to the Title of "Toughest Anglers on Planet Earth" in Spring Valley!
Presented by Ranger Boats
Spring Valley, Ill – March 19, 2023 – The first tournament of the 2023 schedule that kicked off the 40th consecutive season for the Masters Walleye Circuit is in the books. Like in years past, the Illinois River did not disappoint. Despite the winter-like weather, anglers were able to catch some impressive saugers and even a few walleyes to bring across the stage to start the off the race for who will become the Team of the Year for 2023. Tony Karrick from Elgin, IL, and Sam Cappelli from Poland, OH were able to edge ahead of the rest of field and bring home the 1st place trophy at this, Bass Pro Shops and Cabela's Masters Walleye Circuit (MWC) event, in Spring Valley, Illinois, presented by Ranger Boats.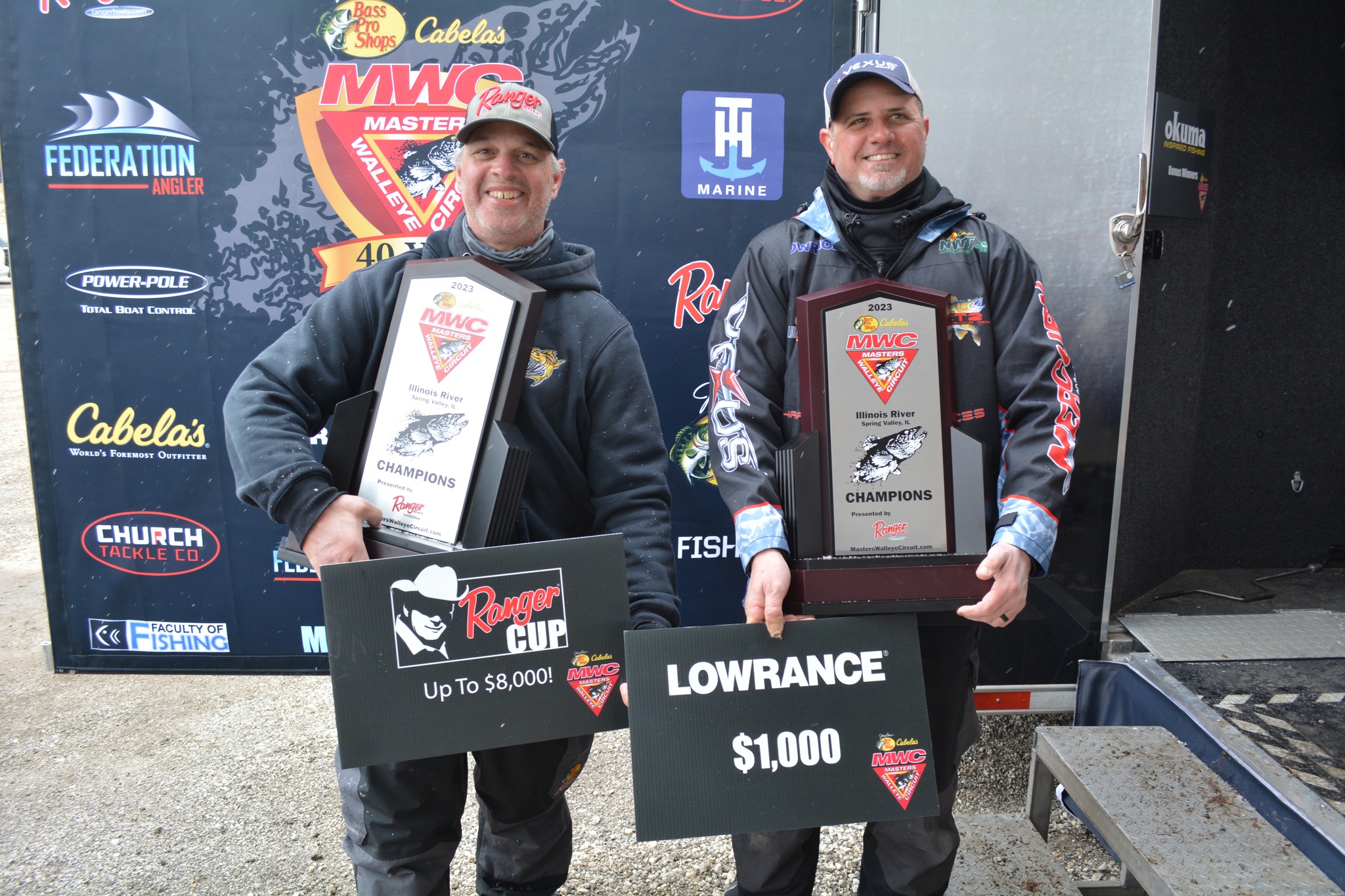 Karrick and Cappelli deciphered just what those bigger saugers and walleyes wanted to eat during game time. They, along with 102 other teams were dealt with some tough fishing conditions during the tournament. The anglers competing in the first event of 2023 experienced everything from bitter cold to brutal winds and even a little snow with a few rays of sunshine in between. This field of anglers earned their title of "The Toughest Anglers on Planet Earth." The winning team stated that they knew where the "right" fish were. It was only a matter of getting them to react to their offerings. "We worked through about four different areas. We pulled small shallow running Bandit crank baits with Blood Run lead-core to get these fish to go. Each day, we were able to land between 20 and 30 fish with only running four total lines. There were a lot of smaller fish but, we knew this is what they wanted to eat and we just kept working until the bigger fish ate." said Tony and Sam. The team ended with a combined weight of 21-05 lbs. that put them into first place early-on during the day-two weigh-ins. They were able to hold that spot until the end to secure a well-earned 1st place trophy.
Along with those well-earned 1st place trophies, Karrick and Cappelli secured a total $24,000 that included a $1,000 NTC prize package, $1,000 Lowrance Bonus, an $8,000 Ranger Cup Bonus, and two (2) Okuma reels worth $100 each.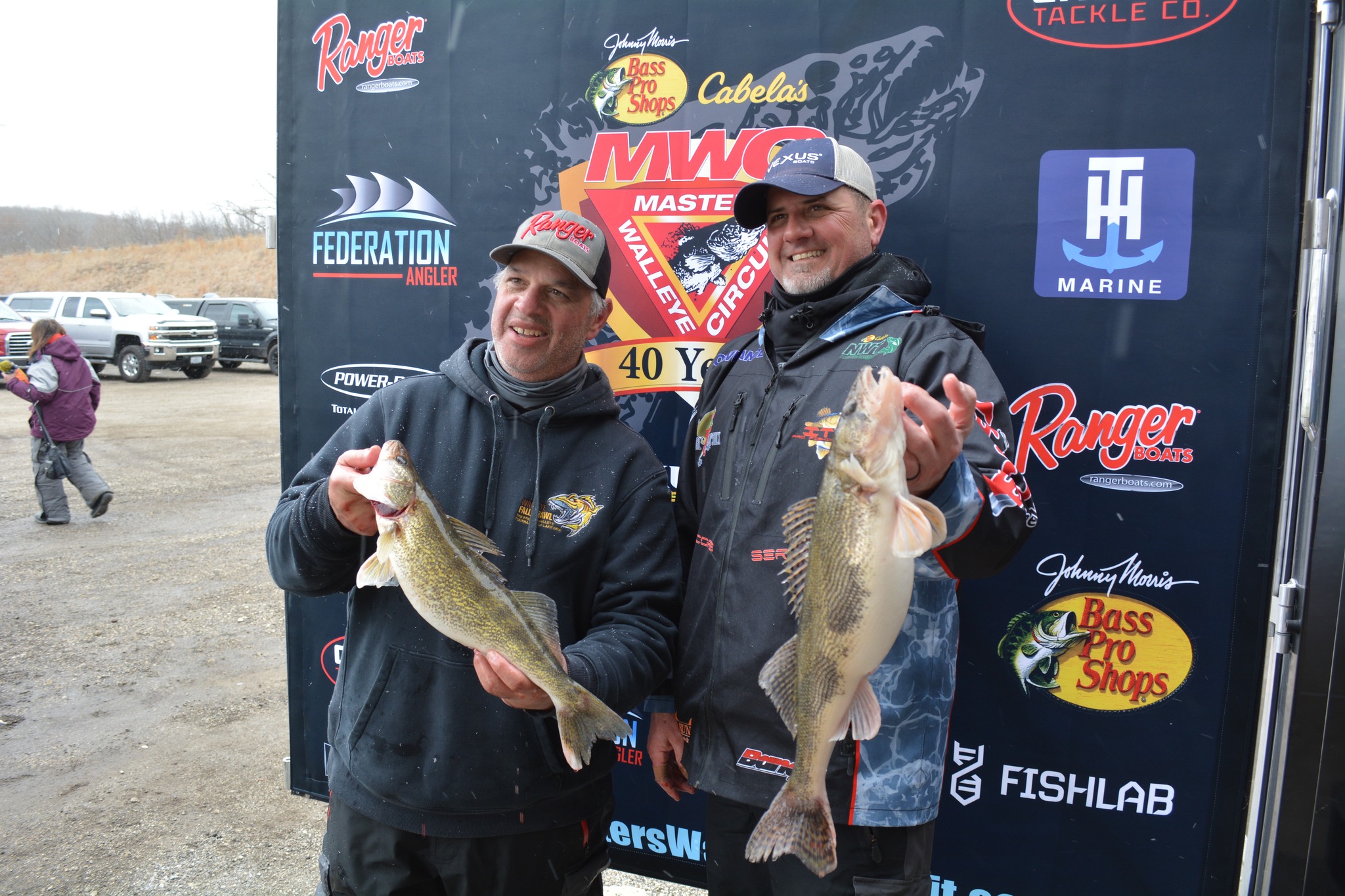 Here's a look at how the rest of the top 5 teams did on the Illinois River:
2nd Adam Hume and Mike Karner 21-01 lbs. $6,560 cash
3rd Don Olson and Randy Carroll 20-15 lbs. $4,320 cash
4th Chris and Dawson Ploch 20-12 lbs. $3,380 cash
5th Wayne Butz and Joseph Sommers 19-14 lbs. $2,950 cash, $5,000 option pot
The total payout for this event at this Spring Valley was $86,614 paid between 20 places out of 103 teams. This annual event in middle-America brought walleye anglers and sauger slayers from 15 states and even a team from Windsor, Ontario. Anglers John Oflynn and Eric Maggio from Illinois caught big fish of the weekend weighing in at 4-07 lbs. The largest sack of the weekend was caught by Premier Team, Adam Hume and Mike Karner from Michigan that weighed 12-07 lbs. The competitors caught a total of 670 fish over the course of two days that weighed a total of 1,123-06 lbs.
The staff and anglers of the MWC want to thank the Spring Valley Boat Club for once again hosting this event. Everyone loves coming here to kick-off their tournament season and for some, wetting a line for the first time of the season on open water. We look forward to many more years of this great partnership and allowing the MWC to continue its tradition of opening its tournament season on the Illinois River.
Under the umbrella of The Walleye Federation (TWF), the Bass Pro Shops and Cabela's Masters Walleye Circuit is North America's longest-running and undisputed leader in team walleye tournaments and as an inductee into the freshwater fishing hall of fame, has set the standard for competitive walleye fishing for the past 39 years and has directly donated hundreds of thousands and helped raise millions of dollars to support walleye & conservation programs nationwide. The MWC is open to walleye anglers from all walks of life. The 2023 schedule includes seven qualifiers in six states, plus a berth into the 2024 Bass Pro Shops and Cabela's MWC World Walleye Championship.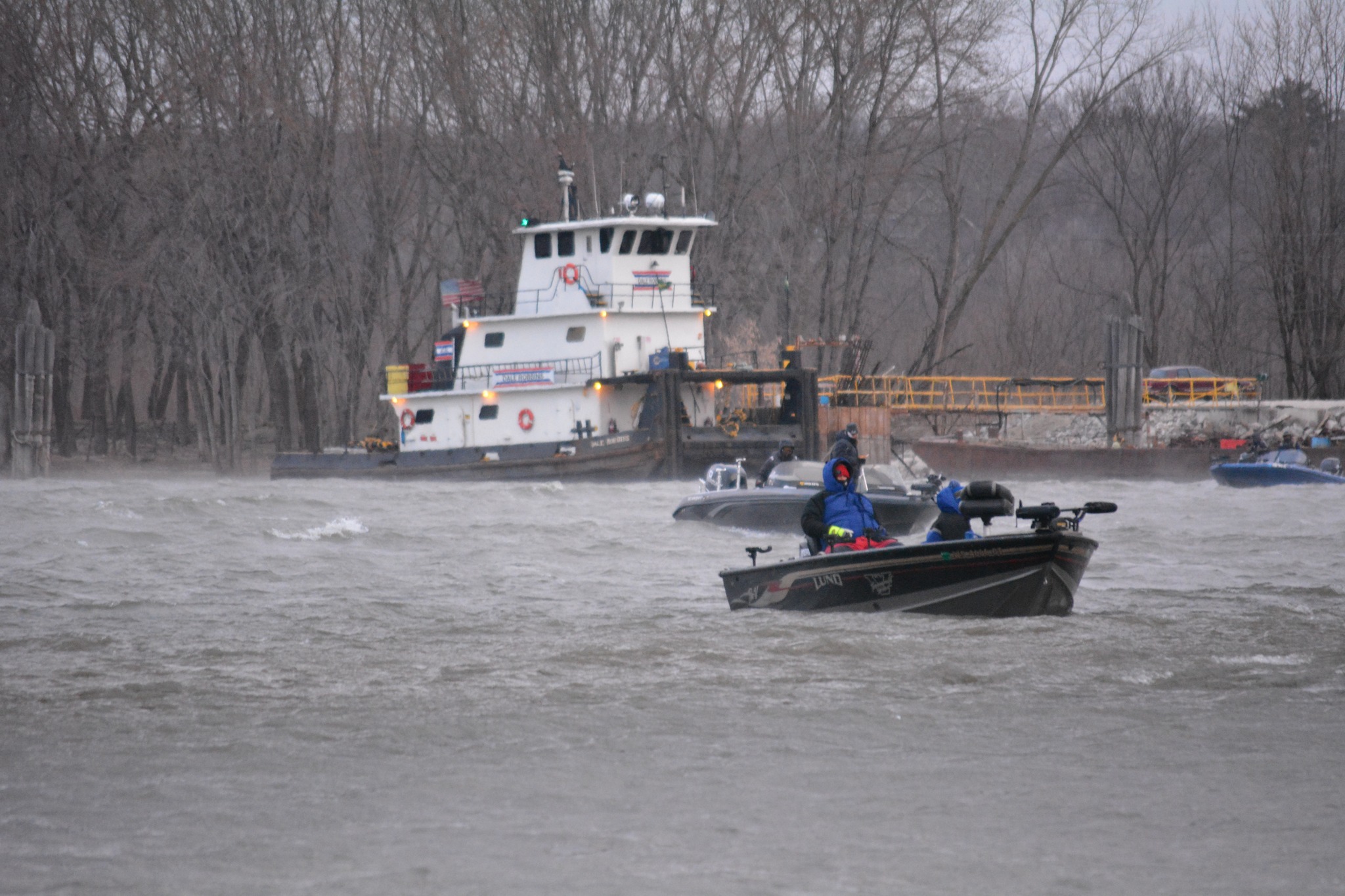 Bass Pro Shops & Cabela's – The World's Foremost Outfitters, are in their 22nd season as title sponsor of the Masters Walleye Circuit. Official sponsors include: Lowrance Electronics, Mercury Marine, and Ranger Boats. Associate sponsors include: The Walleye Federation, Church Tackle, FishLab, Okuma, Power-Pole and T-H Marine. For more information, email support@masterswalleyecircuit.com, or call (580) 765-9031.