Erickson, Worden Win Cabela's Masters Walleye Circuit Devils Lake Tournament
Presented by Lowrance Electronics
Devils Lake, N.D.—July 22, 2017—Jeff Erickson and Jered Worden of Grand Forks, North Dakota, rode a consistent trolling pattern to victory at the Cabela's Masters Walleye Circuit's Devils Lake regular-season qualifier presented by Lowrance Electronics July 21-22
The pair sacked a 23-pound, 15-ounce day one limit and added 24 pounds, 15 ounces on day two for a 48-pound, 14-ounce total that propelled them past day one leaders Troy Morris and Corey Heiser by a 6-ounce margin. "It's amazing. I'm shaking like a leaf," said Erickson. "This is a dream come true."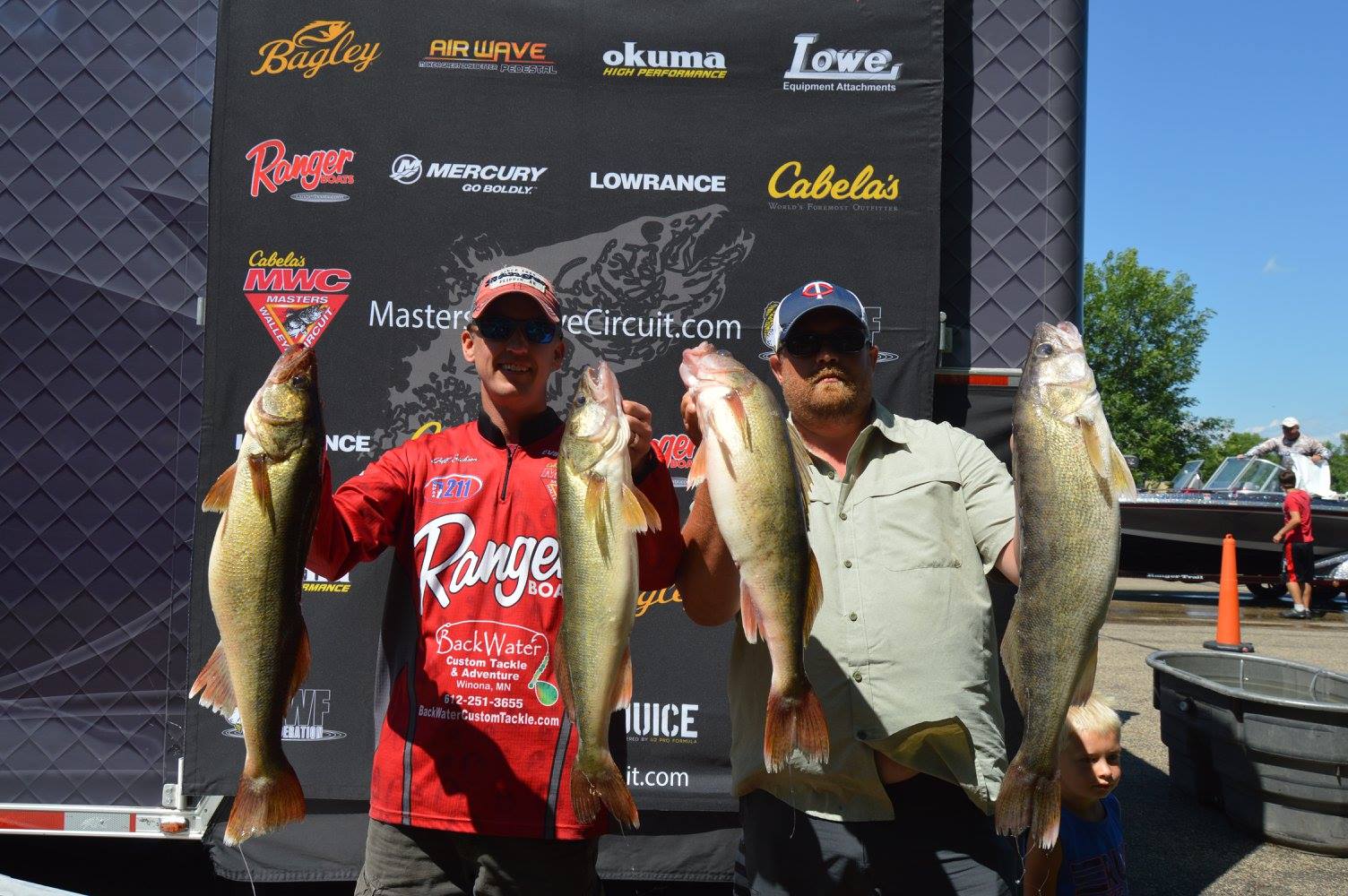 "I really don't know how to describe it," added Worden. "Corey and Troy put up 32 pounds on day one. Today we were just hoping to catch enough to stay in the hunt. They're phenomenal anglers, and the rest of the field knows how to catch fish, too. It's hard to believe w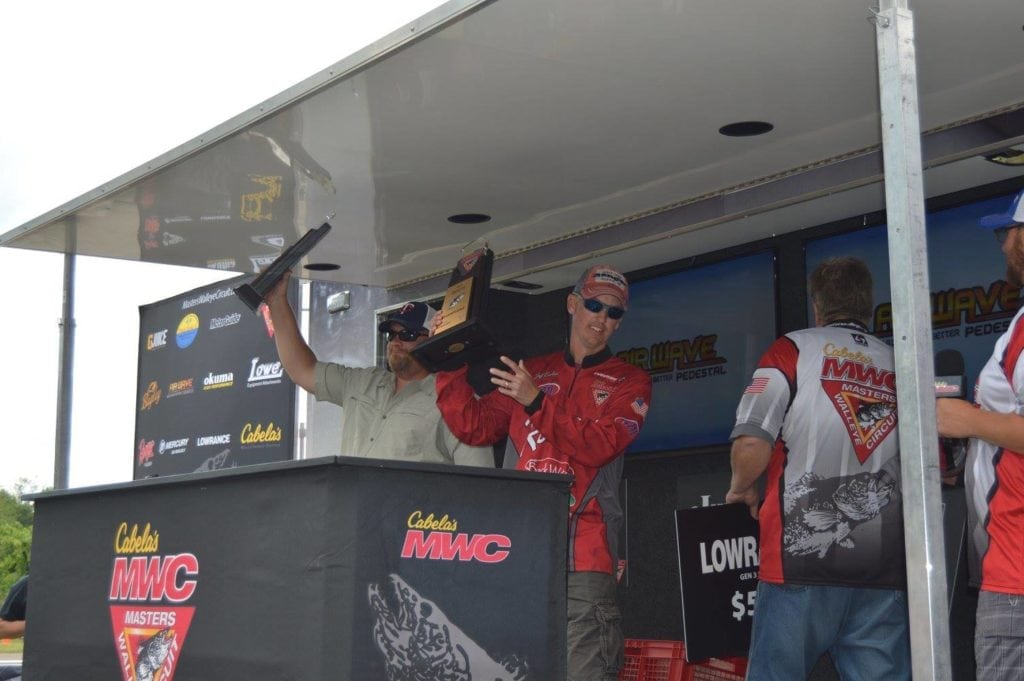 e won."
The pair used leadcore and snap weights to slow troll crankbaits tight to bottom in 20 to 40 feet of water in East Bay. They credited their Lowrance electronics for pinpointing prime structure, along with the bottom-hugging walleyes relating to it.
"We relied heavily on SideScan to mark structure such as boulders and transitions from hard to soft bottom," said Erickson. "DownScan was also key," Worden noted. "The fish were holding tight to bottom. We looked for subtle color changes that indicated fish, then trolled right over the top of them."
Erickson and Worden collected $15,200 in cash and prizes, including the $12,000 first-place cash payout, $1,000 Ranger Cup contingency, $500 Lowrance Electronics bonus, $500 AirWave certificate and $200 Okuma Reel bonus. They also won a $1,000 Cabela's National Team Championship Prize Package including paid entry into the 2018 NTC, travel stipend, team jerseys and plaques.
Rounding out the top five were: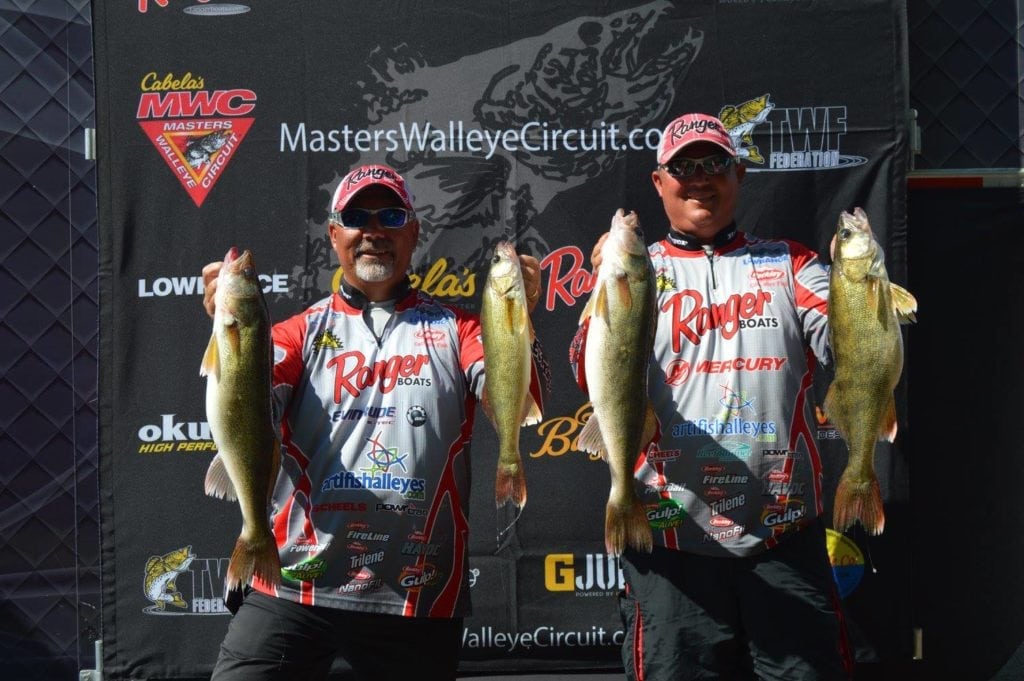 2nd: Troy Morris, Corey Heiser, 48-08, $5,850 plus $3,658 in cash from the option pot
3rd: Scott Larson, Chris Reinhart, 45-00, $3,700
4th: Chad Lunde, Luke Schultz, 44-02, $2,700 plus $2,758 in cash from the option pot
5th: Josh Klein, Jay Kulla, 42-09, $2,200
In all, the Cabela's MWC awarded $57,795.50 in cash and prizes.
A total of 657 walleyes weighing 1,780 pounds, 7 ounces came to the scale at the Sivert Thompson Activities Center in scenic Grahams Island State Park. Big fish was an 8-pound, 12-ounce beauty caught by  Kulla and Klein, but a number of other broad-shouldered walleyes also crossed the stage. Adding to the fun, the Cabela's MWC and National Professional Anglers Association presented a Youth & Family Fishing Clinic immediately after the day-one weigh-in, with participating youths receiving rod-and-reel combos courtesy of the NPAA.
Under the umbrella of The Walleye Federation (TWF), the Cabela's MWC is open to avid walleye anglers from all walks of life. The 2017 schedule includes seven qualifiers in five states on a diverse selection of rivers, inland lakes and Great Lakes fisheries representing North America's top walleye destinations.
Cabela's, the World's Foremost Outfitter for hunting, fishing and outdoor gear, is in its 16th season as title sponsor of the MWC. Official sponsors include: Lowe Equipment Attachments, Lowrance Electronics, Mercury Marine, Ranger Boats and The Walleye Federation. Associate sponsors include: AirWave Pedestals, Bagley Baits, Church Tackle, G-Juice, MotorGuide and Okuma. For more information, email info@masterswalleyecircuit.com, or call (580) 765-9031.
###­­­