Ortonville, MN—April 28, 2019 — On a week that many anglers hadn't seen their first walleye until Friday, Nate Gilkey (Mayer, MN) and Shawn Flemming (Monicello, MN), called upon a memory to find some big bites when they needed it most. Presented by Lowrance, Nate and Shawn took home top honors at the BPS/Cabela's Big Stone Lake event after only handing in 6 fish over the course of the 2-day event.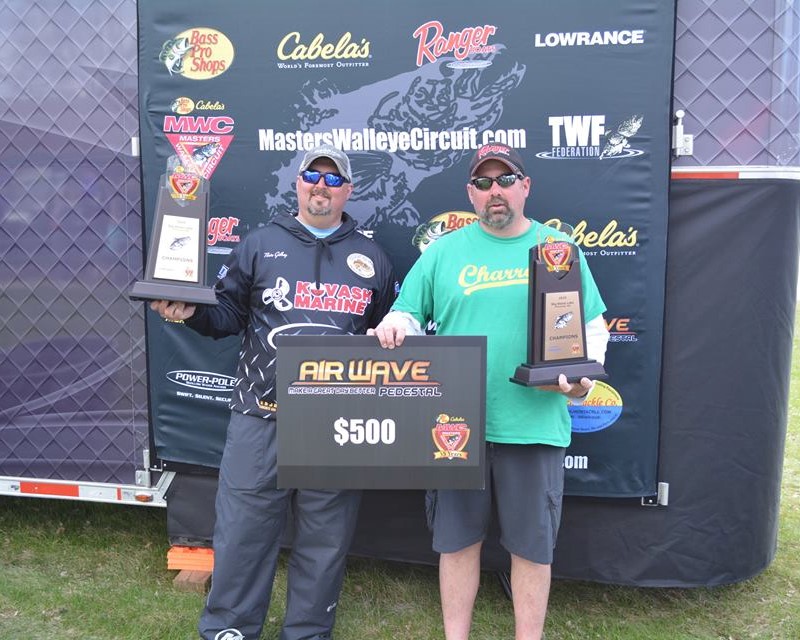 The "Toughest walleye anglers on planet earth" launched at 7am both Friday and Saturday from City Park in Ortonville, MN. Facing water temps in the mid-40s, much of the 51-boat field looked northward for the warmest water available. The winners originally were on that game plan as well, but one small change launched them into Big Stone Lake history.
"We came south and fished a spot we had caught walleye in years past." Big Stone champion Shawn Flemming commented. "It took less than a half hour and we had the two big fish on Friday". Those two fish put Nate and Shawn in the lead with 15lbs and they never left that spot. "We went back to that spot on Saturday and right away we got our two overs (fish over 20") and even got two other smaller fish." Shawn continued.
Shawn and Nate discussed while fishing, their goal was to literally etch their names in history. On the shore of Big Stone Lake in Ortonville is a granite monument with the Masters Walleye Circuit insignia carved into it, along with winner's names going back to 1992.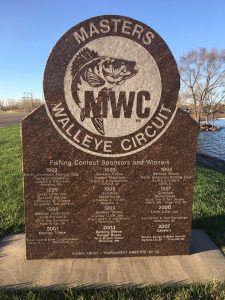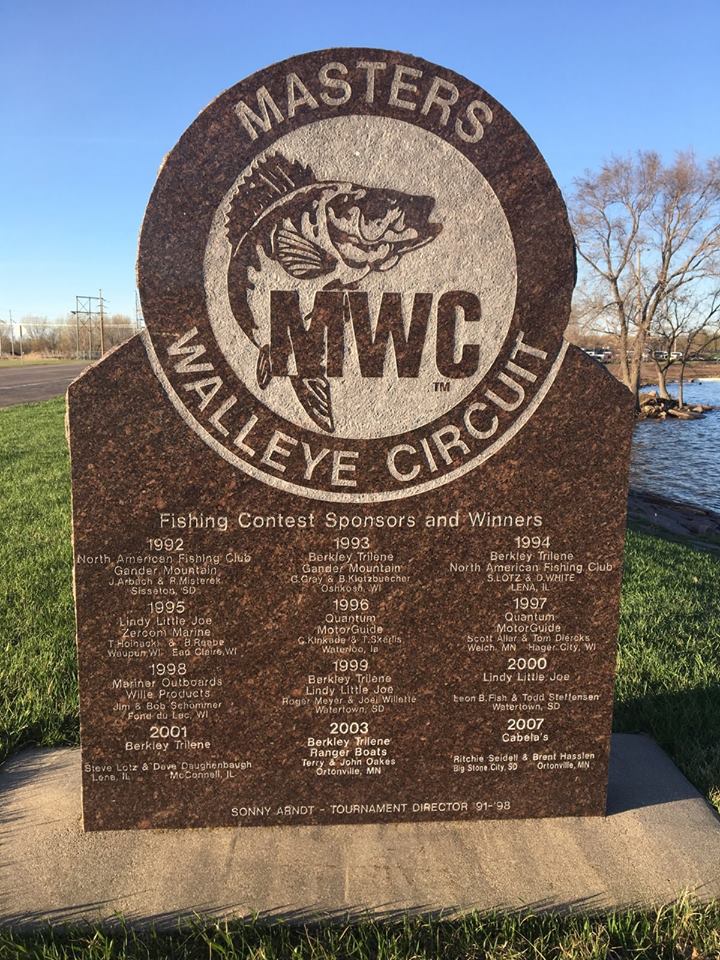 Gilkey and Flemming leave, with $13,808.50 in cash and prizes, including the $8,750 first-place cash payout, $3,128.50 cash from the option pot, $500 AirWave certificate, $330 for 3rd place Big Fish both Friday and Saturday and a $1,000 Cabela's National Team Championship Prize Package including paid entry into the Cabela's NTC, travel stipend, team jerseys and plaques.
The rest of the top five teams:
2nd: John Gildersleeve, Kyle Manteuffel 29-02, $4,320 cash and $200 Okuma Reels bonus
3rd: Tom Albrecht, Dave Albrecht 23-01, $2,300 cash, $2,340 option-pot cash, $1,000 Ranger Cup bonus and $500 Lowrance bonus
4th: Jason Kellen, John Oakes, 22-11, $2,000cash and $1,560 from the option-pot
5th: Curt Hall, John Thelen, 22-01, $1,800 cash plus $780 from the option pot
All together the BPS/Cabela's MWC awarded $39,528.50 in cash and prizes at the Detroit River
260 fish weighed a total of 626lbs- 09ozs during the event. Jay Ross and Cory Brock took the top "Big Fish" honors over the weekend with an 8-04 walleye. National Professional Angler Association members Stephen and Brenda Picht presented the NPAA's Youth and Family Fishing Clinic for a very large crowd, Friday afternoon, immediately following the weigh-in and gave away 50 fishing rods to attendees.
Under the umbrella of The Walleye Federation (TWF), the Bass Pro Shops and Cabela's Masters Walleye Circuit is North America's longest-running and undisputed leader in team walleye tournaments and as an inductee into the freshwater fishing hall of fame, has set the standard for competitive walleye fishing for 35 years and is open to avid walleye anglers from all walks of life. The 2019 schedule includes eight qualifiers in six states, plus the 2020 Bass Pro Shops and Cabela's MWC World Walleye Championship.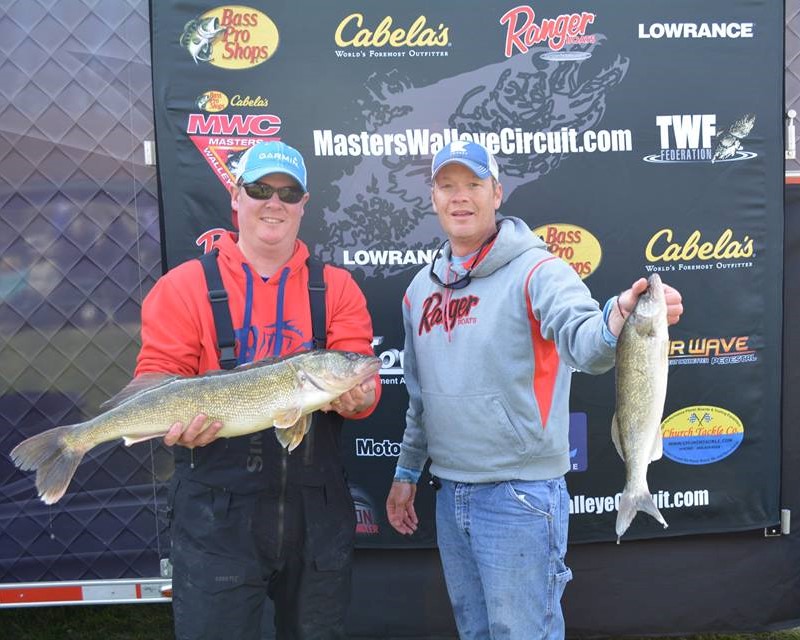 Bass Pro Shops & Cabela's – The World's Foremost Outfitters, are in their 18th season as title sponsor of the Masters Walleye Circuit. Official sponsors include: Lowe Equipment Attachments, Lowrance Electronics, Mercury Marine, Ranger Boats and The Walleye Federation. Associate sponsors include: AirWave Pedestals, Church Tackle, MotorGuide, Okuma, Power-Pole and T-H Marine. For more information, email info@masterswalleyecircuit.com, or call (580) 765-9031.