2023 Masters Walleye Circuit Registration Opens Jan. 5th!
Presented by Bass Pro Shops and Cabela's
The 2022 season is now behind us and anticipation for 2023, the 40th season of the Bass Pro Shops and Cabela's Masters Walleye Circuit (MWC) is growing! 2023 registration will open at 9:00 am (CST) January 5th, online, at masterswalleyecircuit.com or by calling the MWC at (580)765-9031.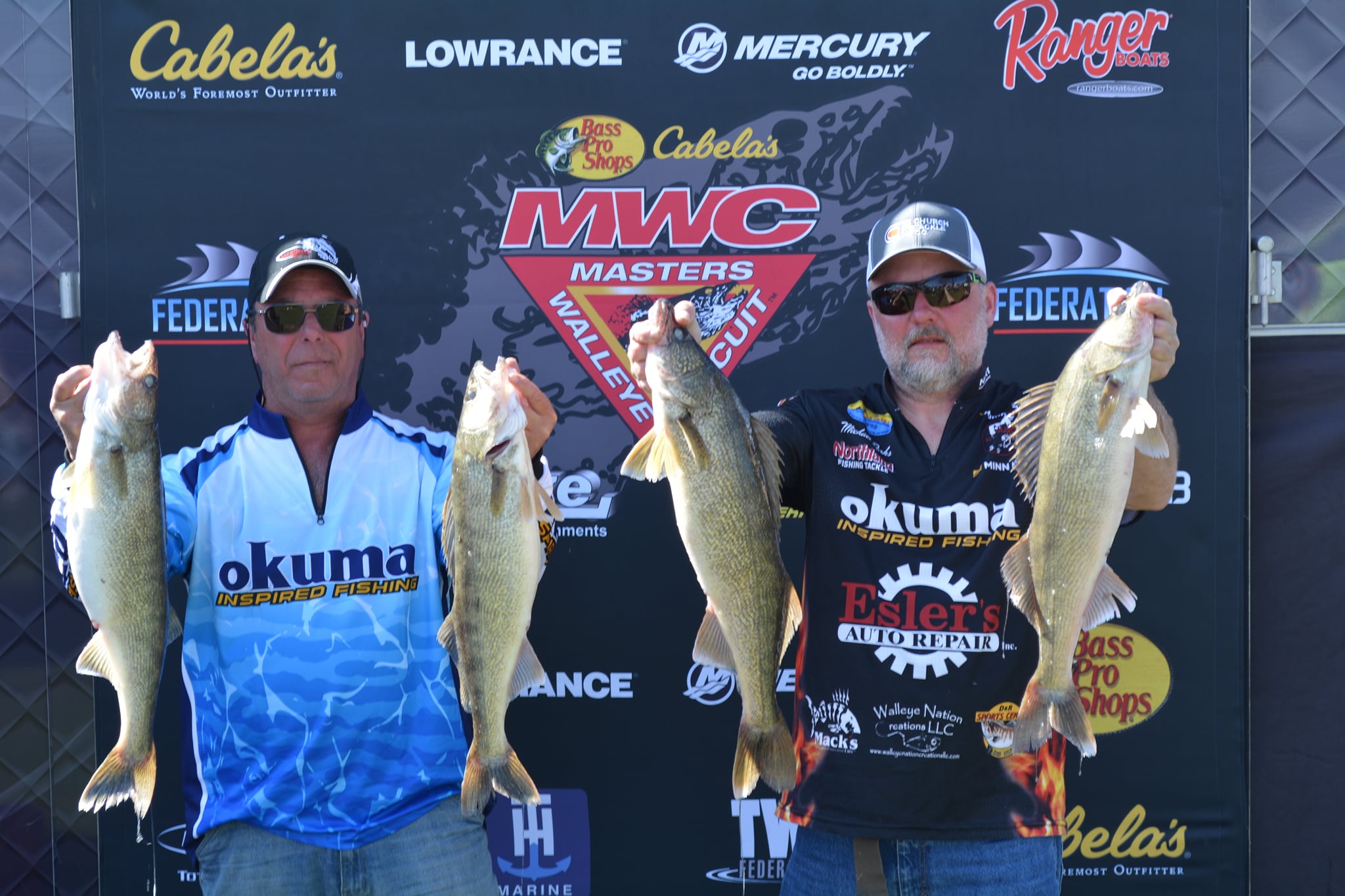 Like in decades past, teams that fish the longest running national walleye series in North America will battle it out for their share of hundreds of thousands of dollars in cash and prizes that will be awarded throughout the year and a total payback that will exceed well over 100% of entry fees from the season. While costs have skyrocketed everywhere around us, MWC has held the line with no increases in entry fees or memberships and still the same great payouts!
Here is what the 2023 season looks like for awaiting anglers:
March 17-18, Spring Valley, IL. (Illinois River)
April 21-22, Monroe, MI (Lake Erie/Detroit River)
May 5-6, Red Wing, MN (Mississippi River)
June 16-17, Lake Erie, OH (Cleveland Area)
July 21-22, Oconto, WI (Bay of Green Bay)
August 25-26, Wagner, SD (Lake Francis Case)
September 15-16, Cass Lake, MN (Cass Lake)
2023 World Walleye Championship October 5-7, Pierre, SD (Lake Sharpe) (2022 Season Qualifiers)
2024 World Walleye Championship -Alpena, MI. September 26-28 (2023 Season Qualifiers)
MWC will once again offer "Premier Team" status for those teams that sign up for at least (3) events at once, prior to fishing their first event of the year. Premier Team status is our way of saying "Thank You" for their commitment to fishing the Masters Walleye Circuit and comes with multiple benefits such as, the use of a pre-designated substitute, delayed billing Premier Team swag and more.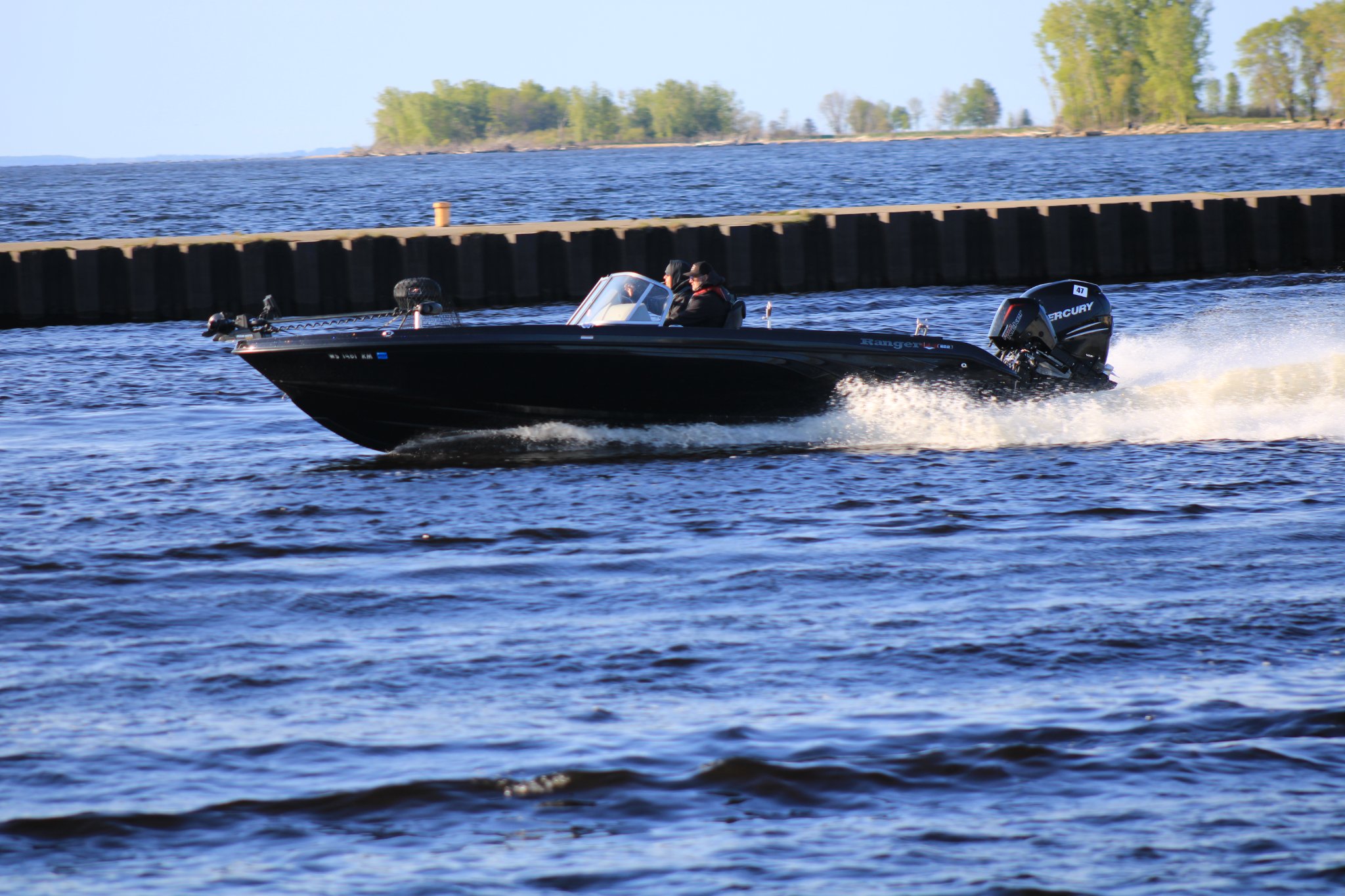 MWC Teams may fish as many events as they wish during a season. Teams must earn points in at least three qualifiers to have a chance at earning an invitation to the World Walleye Championship in the final "best of 3" final standing each year.
Those earning points in at least four qualifiers compete for "Team Of The Year" honors, including a $10,000 sponsorship package and thousands more in cash and prizes to the top 10 teams in the TOY race each year.
Anglers competing in the 2023 MWC season qualifiers will be attempting to earn a coveted spot in the 2024 Bass Pro Shops Cabela's World Walleye Championship (WWC). In late September of 2024, the best anglers from the 2023 MWC season, "The Toughest Anglers on Planet Earth", will travel to the famed waters of Lake Huron in Alpena, MI. tucked inside Thunder Bay. There they will battle it out during the 2024 World Walleye Championship (WWC). Lake Huron is known to hold some of the largest walleyes in the world, and although we are over a year and a half away, anticipation for this event is strong.
Teams that competed and qualified through the 2022 MWC season will find themselves on the wild-west shores of the Missouri River on Lake Sharpe in Pierre, SD during the 2024 World Walleye Championship October 5-7, 2023 for a shoot-out that is sure to draw anglers, families and crowds from around the country. There they will compete for a chance to take home the coveted World Walleye Championship trophy and their share of a prize purse that will easily exceed $100,000!
Each MWC event has a lucrative payout which is based on the number of teams entered into that event, and is awarded to 20% of the field, providing more inspiration to sign up and join the fun. In addition to a hefty check, the first-place team also earns a $1,000 Bass Pro Shops/Cabela's National Team Championship (NTC) prize package including: paid entry, a travel stipend, team jerseys, and plaques. Additionally, the big-fish pot, option-pot and sponsor bonuses from Ranger Cup, Lowrance, Okuma, and T-H Marine Atlas Awards will add thousands more for distribution among the field.
Under the umbrella of The Walleye Federation (TWF), the Bass Pro Shops and Cabela's Masters Walleye Circuit is North America's longest-running and undisputed leader in team walleye tournaments and as an inductee into the freshwater fishing hall of fame, has set the standard for competitive walleye fishing for the past 39 years. The MWC is open to walleye anglers from all walks of life. The 2023 schedule includes seven qualifiers in six states, plus berths into the 2024 Bass Pro Shops and Cabela's MWC World Walleye Championship.
Bass Pro Shops & Cabela's – Are in their 22nd season as title sponsor of the Masters Walleye Circuit. Official sponsors include: Lowrance Electronics, Mercury Marine, Ranger Boats and The Walleye Federation. Associate sponsors include: Church Tackle, FishLab, Okuma, Power-Pole, and T-H Marine. For more information, email support@masterswalleyecircuit.com , or call (580) 765-9031.