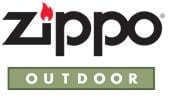 March, 20, 2014
Bradford, PA – For the third year in a row, Zippo® Outdoor, manufacturer of products engineered to make The Great Outdoors Greater, is happy to announce its official sponsorship of the Cabela's Master Walleye Circuit Tournament Trail, 2014.
"We are extremely proud to have Zippo Outdoor back as an official sponsor for 2014", said Kelly Gohman, VP Sales & Marketing, MWC.  "They have been a great supporter of the circuit, the anglers, and been involved in our youth outreach.  They've really been the perfect sponsor and we look forward to doing more great things with them in 2014."
"It just makes sense for us to support these anglers in the often extreme conditions in which they compete. Products like our Rugged LanternTM and Hand Warmers are a perfect fit for conditions where weather is unpredictable", said Chris Funk, Zippo® Outdoor Brand Manager. "And to do it in association with Cabela's , the World's Foremost Outfitter? Well, that's a winning combination!"
Walleye Pro Fishermen know that Spring conditions on the water can often be less than ideal. When the bite is on in snow, rain, wind, or waves, Pro Walleye Anglers need to rely on products that can light the darkness, and keep hands warm longer.
From the Rugged LanternTM which can float if knocked into water and is designed to withstand the elements by meeting IPX7 industry standards for water immersion, to the cozy, gentle heat produced by re-fillable, re-useable Hand Warmers that beat back the cold and keep fishermen fingers nimble, Zippo® Outdoor offers a boatload of products designed to enhance the outdoor experience.
Get out on your boat and into the Great Outdoors, and let Zippo® make that experience even greater.
About MWC
Founded in 1984, the Cabela's MWC is the oldest team tournament circuit in the walleye world. It has a rich history of intense competition on top destinations, plus youth outreach and a lasting legacy of conservation that includes more than $300,000 in donations to fisheries projects in states where its tournaments are held. www.masterswalleyecircuit.com.

About Zippo Outdoor
Born from Zippo's legacy of fire, durability and reliability, Zippo Outdoor offers a full line of products designed to enhance the outdoor experience. Zippo Outdoor offers the performance consumers expect while establishing a new standard for quality that sets the brand apart in the marketplace. With products for flame, cooking and comfort, Zippo Outdoor is engineered to exceed and provides an outdoor experience that is unmistakably Zippo. Celebrating more than 80 year of business in Bradford, PA, Zippo is one of the most recognized brands in the world, and has produced over 500 million windproof lighters, each backed by an unparalleled lifetime guarantee.
For additional information, please visit www.ZippoOutdoor.com, follow Zippo Outdoor on Facebook at www.Facebook.com/ZippoOutdoor, Twitter at @ZippoOutdoor, or InstaGram at www.Instragram.com/ZippoOutdoor
Media Contact:  Krissie Mason: [email protected]  763.452.2523 (o) 763.350.4059 (c)